26.5 x 8 x 8 HALF OFFICE/HALF STORAGE CONTAINER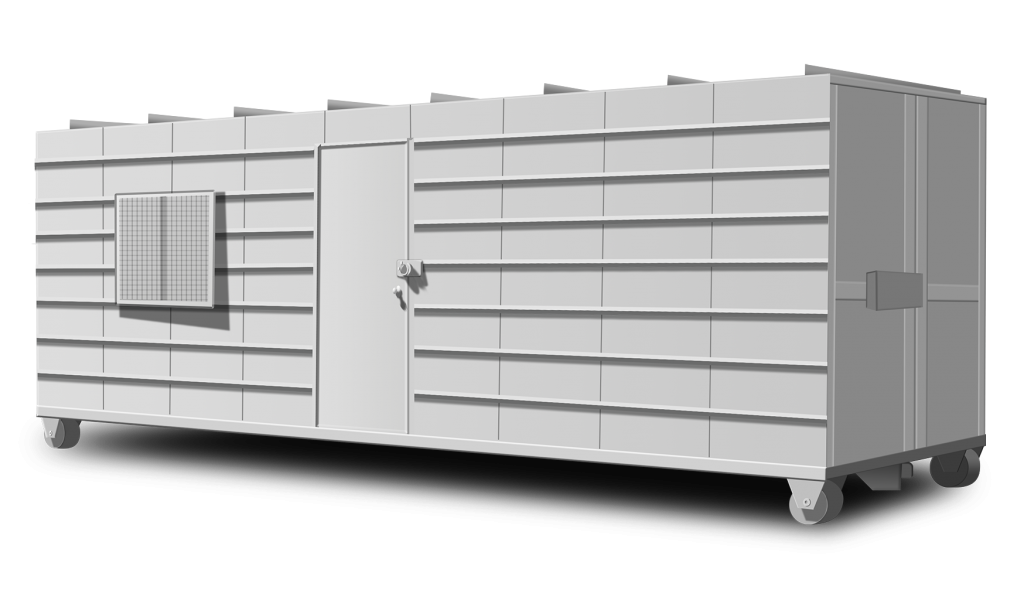 Our 26 foot roll-off style half office half storage container is a great alternative for contractors on their job sites, for businesses that need a temporary office with storage. Or if you don't want to use that other bedroom in your home as an office/storage space. This portable office/storage makes for an affordable option that demands less space than your typical large office trailer. There is no set up costs that is typical to other portable trailer set-ups and it can be quickly relocated on a site if needed either by our service or by an on-site forklift.
EXTERNAL DIMENSIONS
• Width From Outside: 8 ft.
• Height From Ground: 8 ft 6 in.
• Length: 26 ft.
INTERNAL DIMENSIONS
• Width, Wall to Wall: 7 ft 5 in.
• Height, Floor to Ceiling: 7 ft 5 in.
• Length: 25 ft 5 in.
• Office Space 12 ft.
• Storage Space 14 ft.
FEATURES
• Flat Roof
• Sits on Wheels
• Color: Gray
• Secure Man Door in Middle
• Vinyl Tile or Wood Vinyl Flooring
• Grate Covered Windows for Added Security
• Outside Dusk-Dawn Security Lamp
• A/C and Heater Unit
• Power outlets
• 120/240 volt electrical
• Fully Insulated