3. Secure with Credit Card
12ft x 8ft x 8ft
Roll-Off Container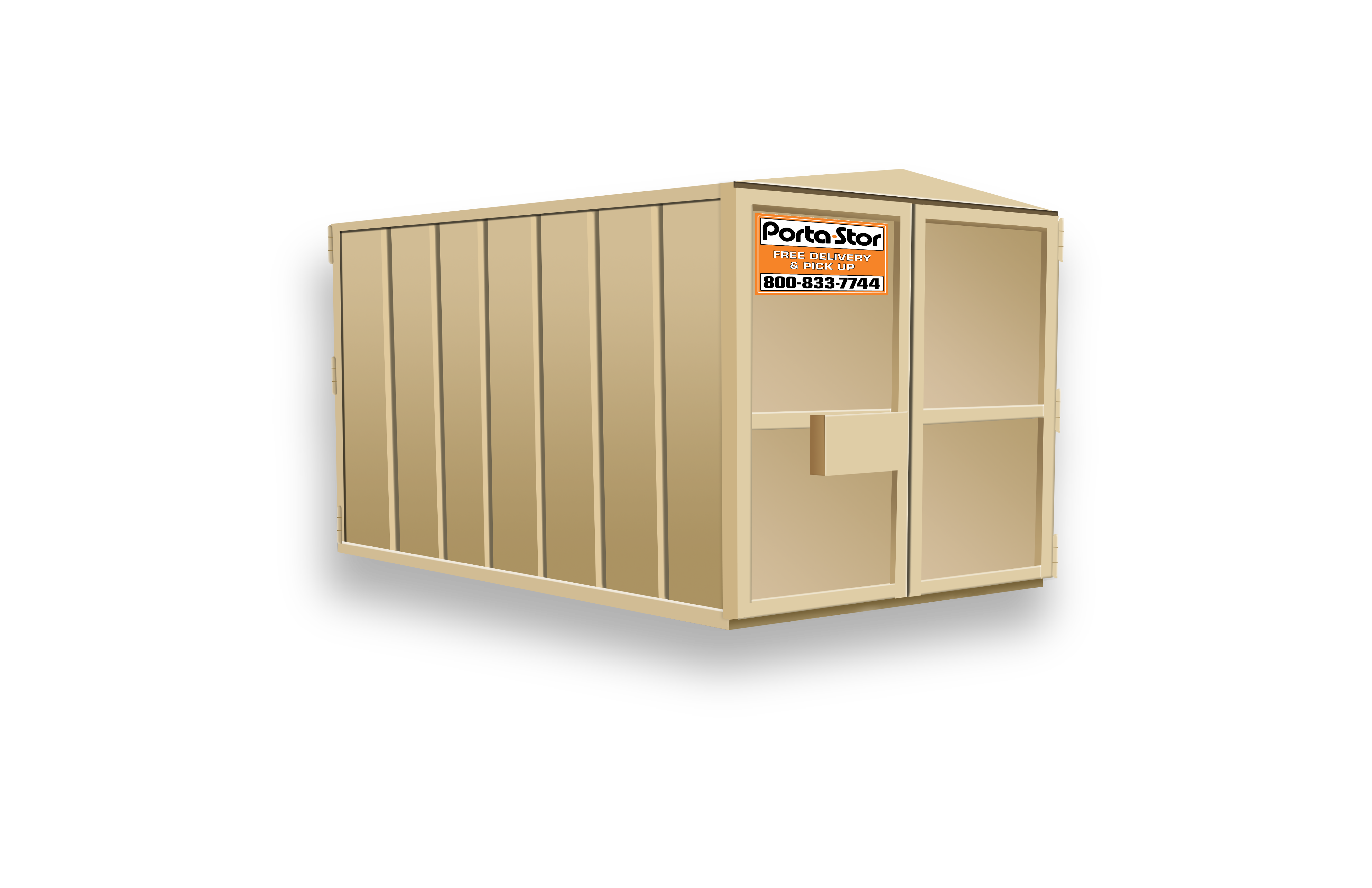 2 Month Minimum - $150
$75/month
16ft x 8ft x 8ft
Roll-Off Container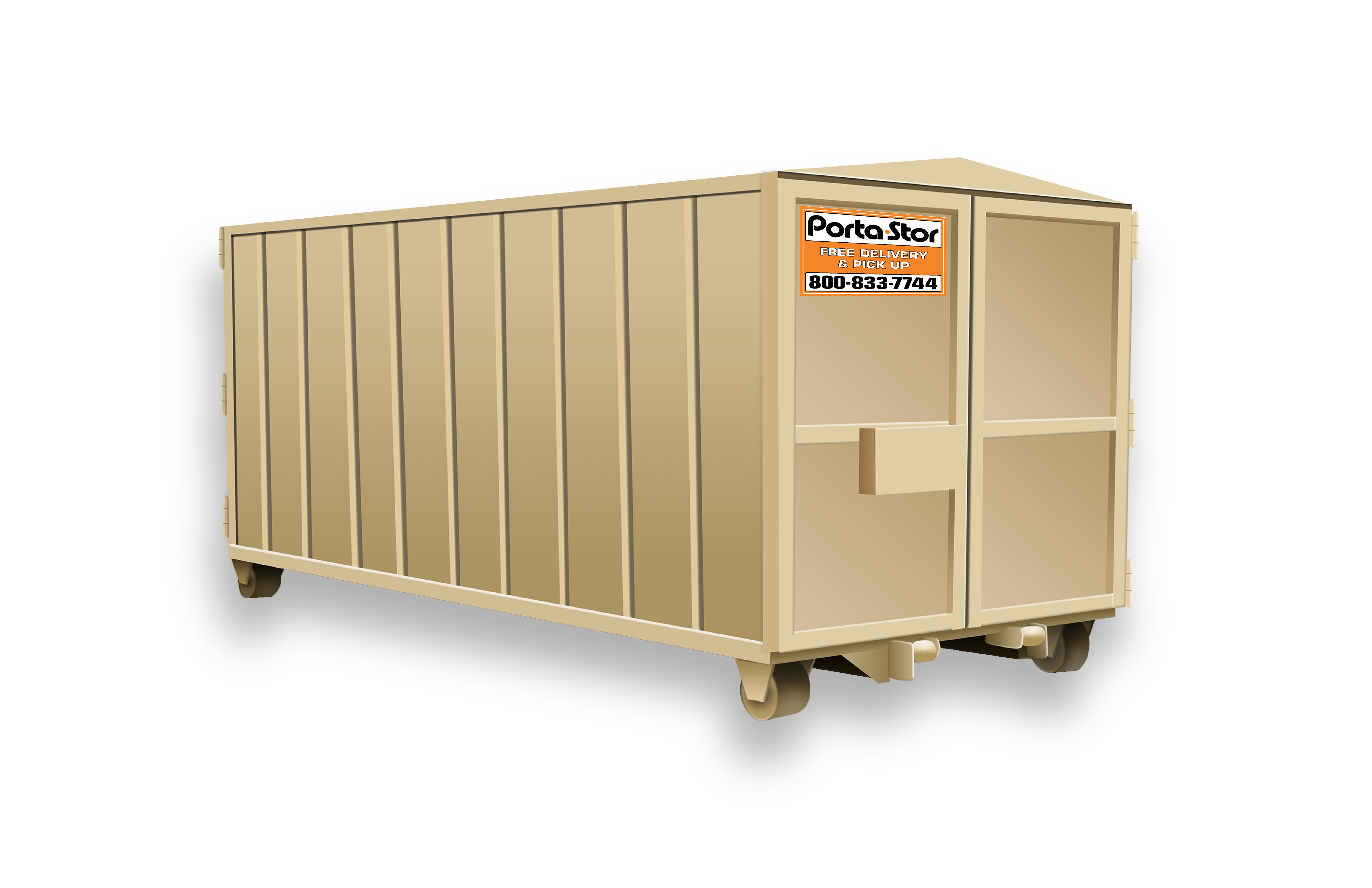 2 Month Minimum - $160
$80/month
22ft x 8ft x 8ft
Roll-Off Container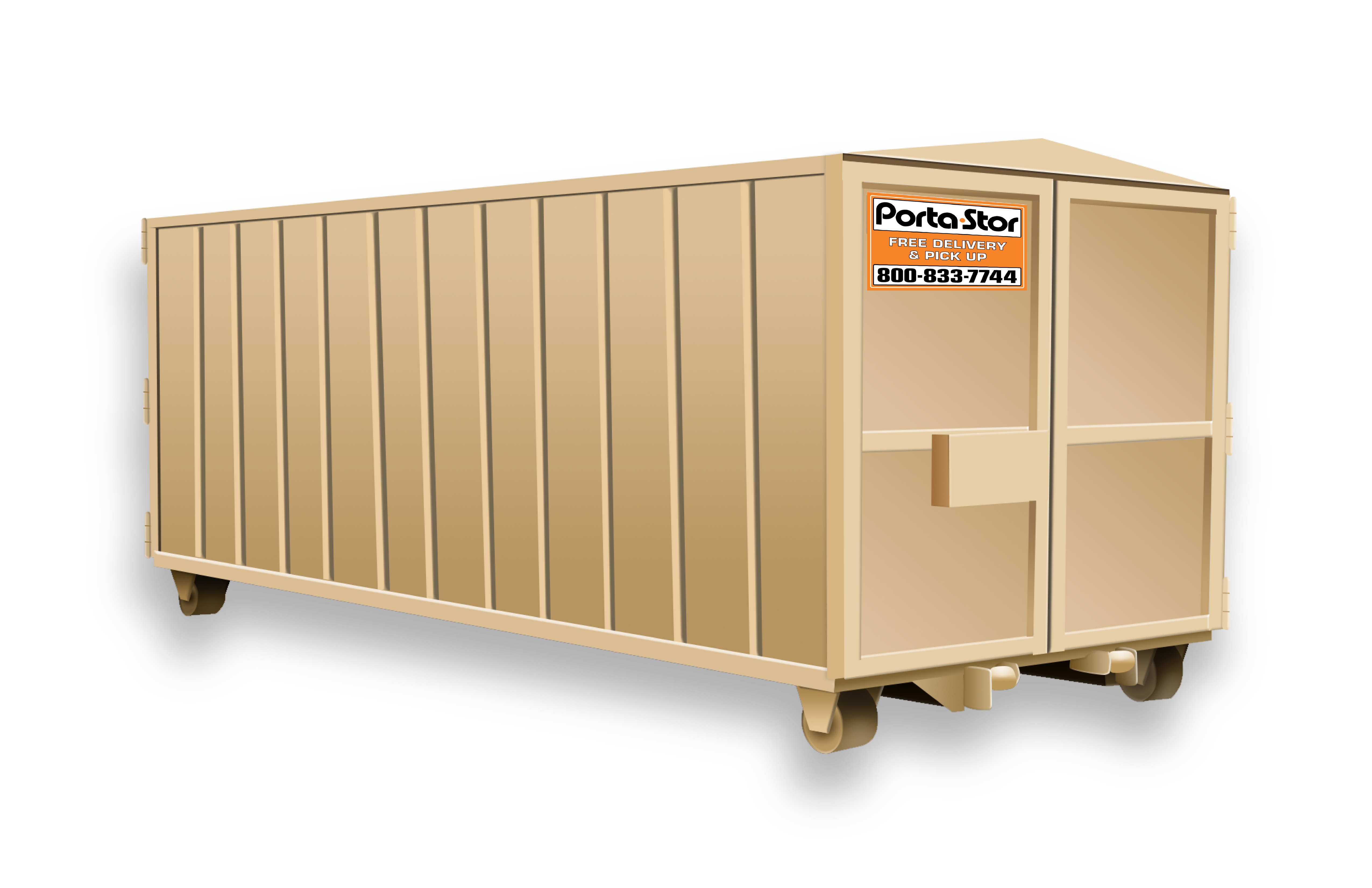 2 Month Minimum - $190
$95/month
26ft x 8ft x 8ft
Roll-Off Container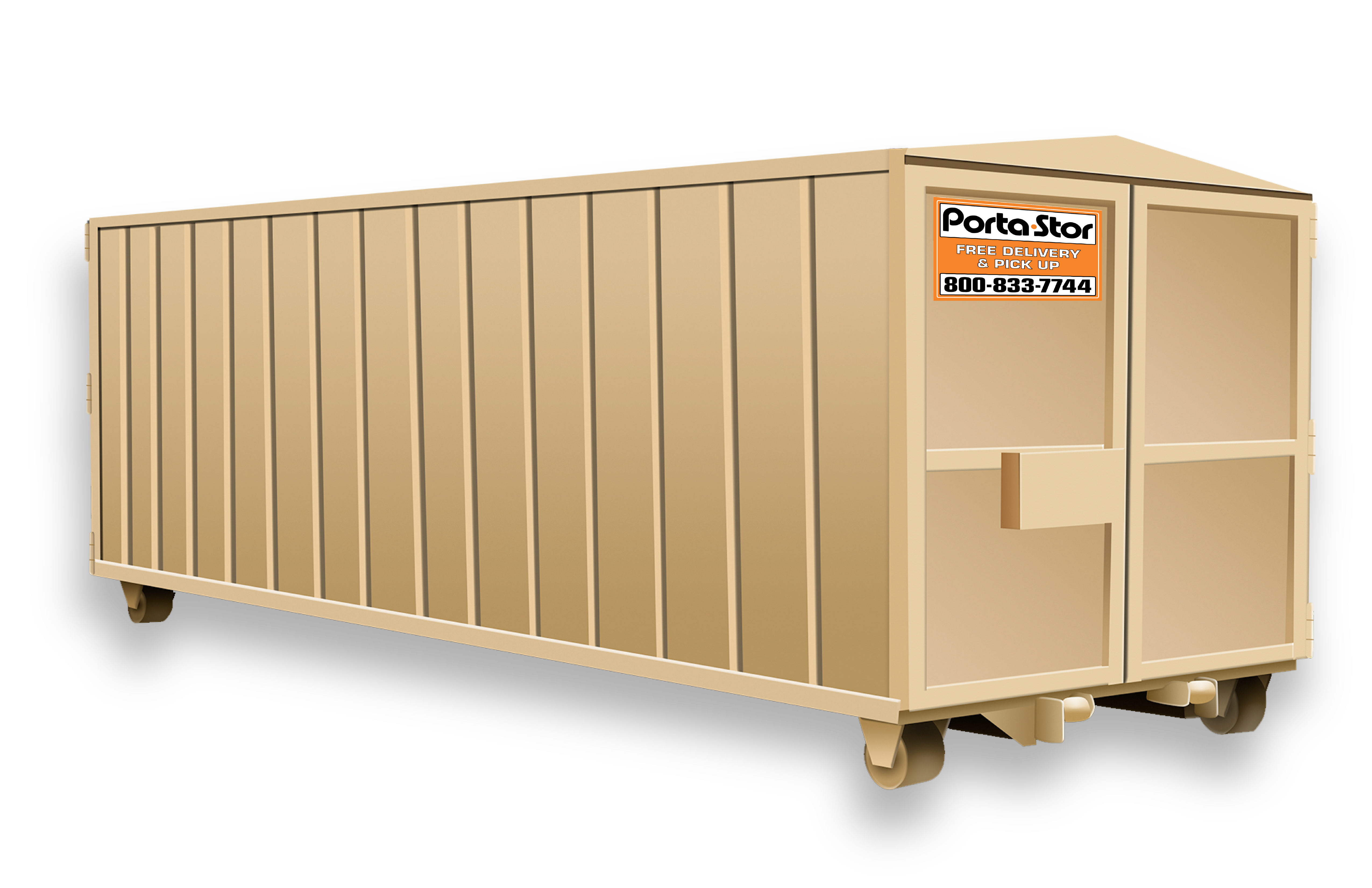 2 Month Minimum - $210
$105/month
26ft x 8ft x 8ft & 6in
Roll-Off Container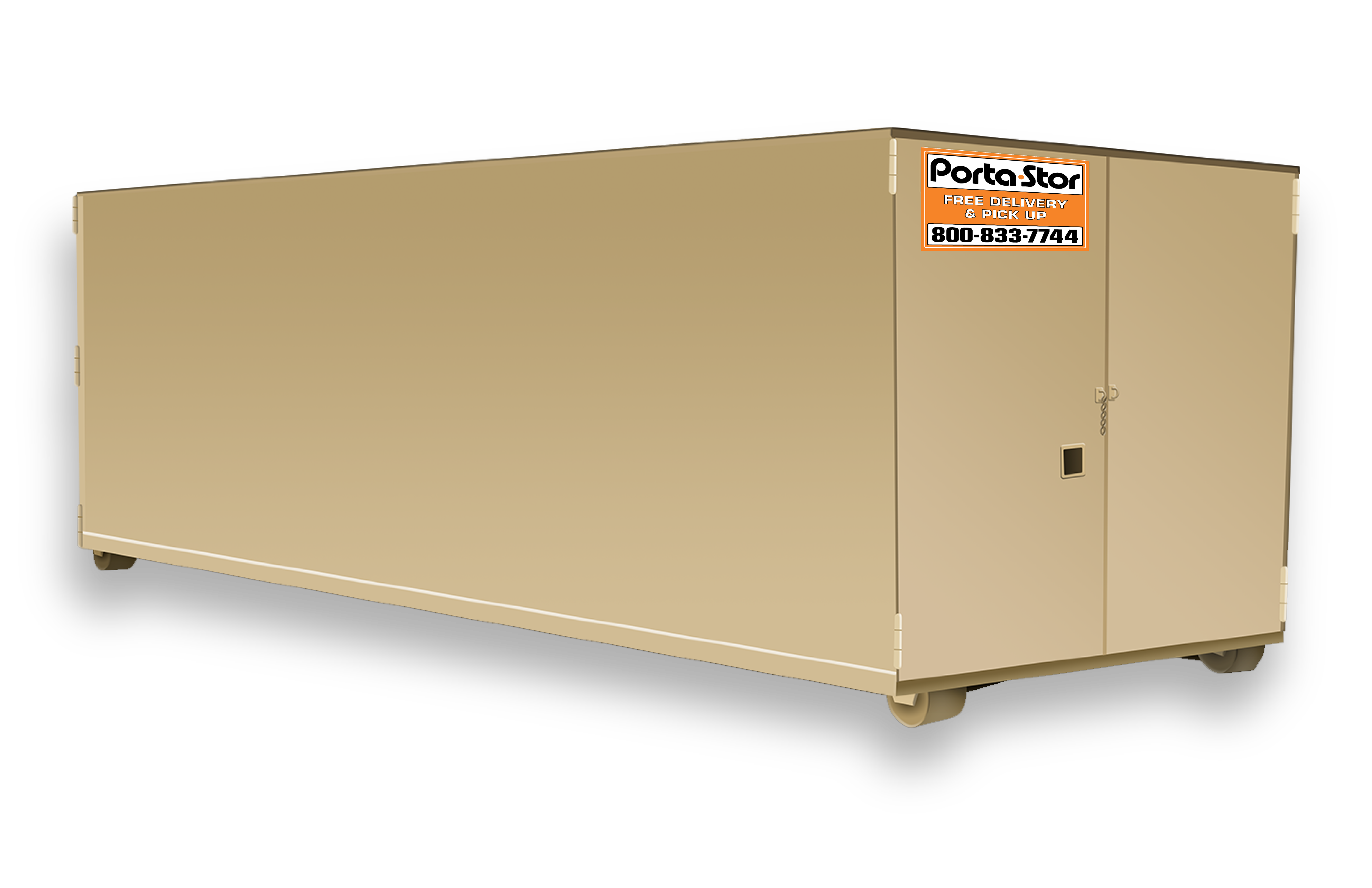 2 Month Minimum - $230
$115/month
ROLL OFF STORAGE CONTAINERS
MORE INFORMATION ON OUR ROLL-OFF CONTAINERS
• Our roll-off containers come with peaked roofs and our premium container has a flat roof
• Common uses include construction, commercial, and residential storage
• Each roll-off container is available with a pipe racking system for shelving
• Our premium roll-off is airtight
• All-Steel construction
ROLL OFF CONTAINERS - ROLL OFF STORAGE
Roll-Off Containers can exist in many different configurations according to each container's intended application.  Roll-off containers generally adhere to standardized sizes so that they can be transported by roll-off trucks (trucks designed specifically to carry roll off containers).
Roll-off is often used to describe open-top dumpster-style steel containers. Dumpster style roll-offs are sized by yards, e.g. a 40 yarder is typically 20ft long. Our roll-offs are sized by feet instead.
They are closed top, around the same dimensions as a cargo container and offer the same type of protection a cargo container would offer. We offer four different sizes in our roll-off model, 12ft, 22ft, 26ft and our premium 26ft x 8.5ft.
Not sure how to pack your container?

Click here

to find out!
Our trucks and containers are heavy equipment and can, in some situations, cause damage to driveway, street, yard, or curb along the delivery path or in the placement area. If damage does occur, Porta-Stor is not liable. Customer is responsible for the equipment while it is on rent, including theft, damage, destruction, or injury. If we are unable to deliver for any reason such as a blocked placement site or inability to reach a contact person, a dry run fee may be charged known as a "cancellation fee". Fuel charges may apply.
SERVICES PROVIDED INCLUDE:
Delivery of Portable Storage Container
Removal of Portable Storage Container
Pipe Racks / Shelving assemblies available FREE of charge.
Relocation of Storage Container *relocation fee applies
In-House Storage (Located in Ventura) *lot rent applies
Call office for more information on fees