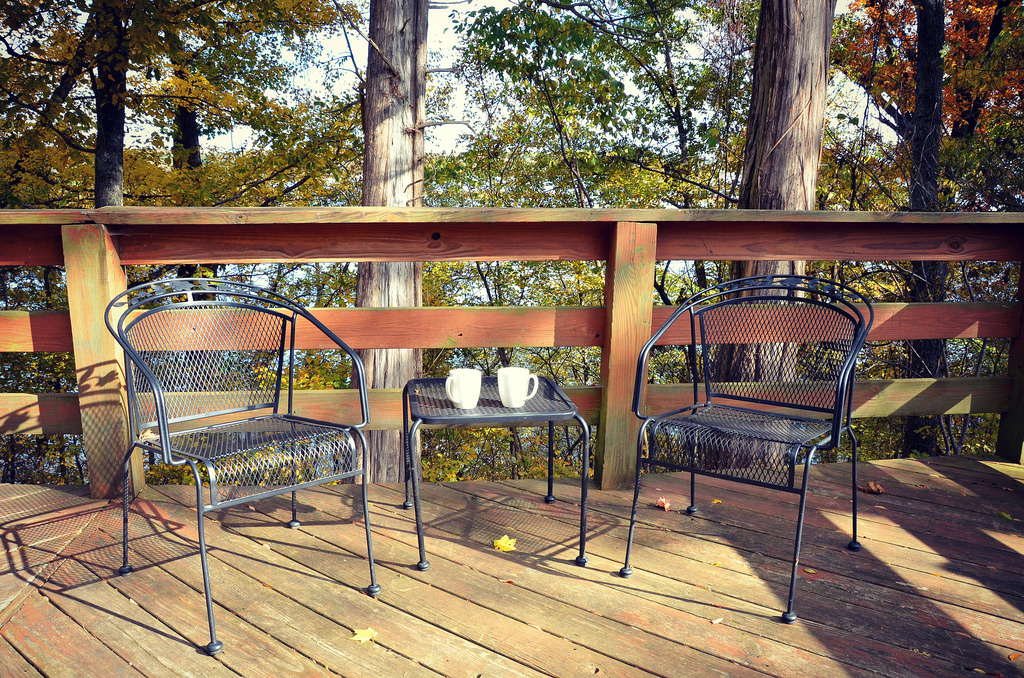 Summer is over and it's getting cooler out. For many of us, that means it's time to put away some tools and other items that we don't need to use until next year. While moving belongings around in preparation for winter, fall is a great time to clean and organize the house. If you have equipment that you won't need for several months, you might consider putting it into a storage container to get it out of the way. Setting up a fall storage container will prevent you from having to cram all of your equipment into your garage!
Which Items Should I Store?
Seasonal storage is a common problem for homeowners, but what should you put into a storage container? Here are some of the common summer equipment that people want to get out of the way with fall storage:
Clothing – Clothes take up a lot of precious closet space. Get your summer clothes you won't wear for months out of the way and into storage.
Lawn Tools – Lawnmowers, weed whackers, hedge trimmers, and other gardening tools take up a lot of space.
Patio Equipment – As it gets cooler, people spend less and less time on the patio. Put your patio furniture, grill, or other porch equipment out of the way and protect it over the winter in storage.
Pool Accessories – After you drain and clean up the pool for the winter, there are several pool tools and accessories that are worthless until you fill it back up next year.
Sport and Hobby Equipment – Hobbies can take up a lot of space! If you have sports equipment lying around, such as ATVs, canoes, kayaks, or other bulky equipment, get it out of the garage and into a storage container. You can also store your motorcycle if you know you won't use it for a while.
What Container Size Should I Use?
Once you've decided that you'd like to use a fall storage container, the next question is what size to get? At Porta-Stor, we have several options for storage container sizes, so you can choose what will work best for you and your storage needs.
Small Unit (12 x 8 x 8) – This smaller unit still has plenty of room for storing your summer equipment. You could fit most of your yard equipment and summer clothes into one of these units.
Medium Unit (16 x 8 x 8) – A medium unit has even more space for your equipment if you have more stuff to put away over the winter. You can fit patio and hobby equipment into one of these units, unless you have a lot of it.
Large Unit (26 x 8 x 8) – Larger units are about the size of a single-car garage, and can hold the majority of equipment. If you have a boat or other bulky vehicles and equipment, a large unit might be fore you.
Storage Features
Rented storage container offer several features that make it more convenient for you. There are different options available to consider when renting a fall storage container.
Access – Depending on your situation, you might want to either drive your belongings to a storage facility or have it delivered to your house. Porta-Stor offers free delivery services that will both bring the container to you and take it away when you're done.
Security – Security is crucial when storing your belongings in a container. This is especially true if you are planning to store expensive equipment, such as boats and other vehicles. Each Porta-Stor facility is secure, and each storage unit is lockable.
Climate Control – Climate controlled storage units are useful if you have items that are sensitive to the heat or cold. These units are more expensive than regular units, so you should consider carefully whether or not you need this feature. Even without climate control, each Porta-Stor unit is resistant to heat, cold, water, and moisture.
Whether you have patio equipment, yard tools, or bulky sporting vehicles, storage containers can keep the clutter out of your garage over the winter. Keep Porta-Stor in mind for your fall storage needs. If you want further information about storage, moving, and organization, check out our other blogs here!