Improving Garage Organization and Storage Space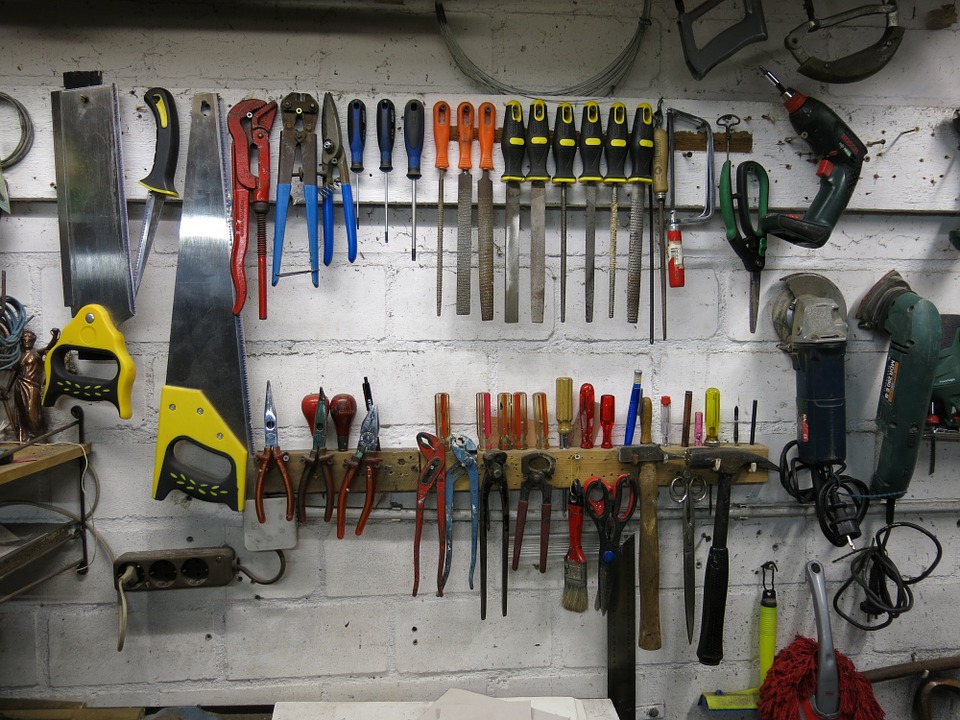 Do you take those yard tools, coolers, and other outdoor gear and just haphazardly toss them into the garage? It's an easy habit to fall into. You promise yourself that you'll get in there and get it cleaned up and organized soon, but never get around to it. We're all guilty of it, but there are times when the dumping ground that is your garage needs a good overhaul. But what's the best way to go about starting and completing this garage organization?
Below, Porta-Stor will go over some tips and tricks that will help keep your garage cleared out and organized, so that you have more storage space for your car and other important things.
Before You Begin
Before you start going crazy with cleaning, you need to go through every item in your garage and sort it out into like piles. Some good piles to sort into may include:
Holiday decorations
Recycling
Garden tools
Sports gear
House maintenance
Lawn equipment
These are just some ideas to get you started. Once you have everything in your garage sorted out, you can then go through each pile and do a keep, sell/donate, and trash purge. That way you're not trying to organize things that the kids have outgrown or otherwise don't serve any purpose for you anymore. You can find more decluttering tips here!
To complete this first step, you really should plan on giving yourself an entire day to accomplish it. If your family members help as well, it will speed up the process. Some of that junk is sure to be theirs, and they can help you get rid of what they no longer want.
After all piles have been sorted and purged, you are now ready to make your garage functional, clean, and organized.
Shelving
No matter the size of your garage, there's probably room for you to put in some shelves. A couple of shelving units lined up against the side or back of your garage adds a lot of storage space. They can help keep things off the ground and sorted out nicely.
Industrial metal shelves can help your organize many things:
Pet supplies
Outdoor equipment and toys
Sports gear
Bulk home items like paper towels
Bulk non-perishable foods
Recycling
Think Vertically
The ceiling space in a garage is one area that often goes unnoticed. Not only can you hang your bikes and small boats from the ceiling, you can also install racks that easily hold storage bins out of the way. They will hang down a bit, but if you take the time and measure it out correctly, you can still get your car in there when you're all done.
Look at that open wall in your garage, the one that doesn't have shelving on it. You can easily install a pegboard or a wall hanging mount there to store your lawn tools and other items that can easily be stored by hanging them up. You can also install a track-based system that will allow you to put in extra shelves and move them around to accommodate your storage needs over time. That way, once you have organized your garage, it can stay that way and change with you.
If you need a workbench in the garage, you can really utilize the pegboard idea here. From hanging tools to even installing a table that folds up onto the wall when not in use, you can get your workbench installed with even the smallest amount of space. Pegboards act as an inexpensive option for tool storage, and it keeps some space open on the floor of the garage that one of those pricey tool chests would take up.
Security
After your belongings are sorted, the clutter is removed, and the shelving is figured out, it's time to make sure that you have the proper locks and security on your garage doors. Lawn equipment and sports gear can get pricey, not to mention all those tools you have stored.
Check that the seal of your garage door at the threshold is in good shape. This helps keep unwanted airflow out of the garage and will help stop drafts. A good lock with a deadbolt on the garage entry door along with a garage door opener system is a good thing to have installed as well.
Keep It Up!
Now that you can safely pull your car into the garage, make sure you keep the clutter to a minimum in the garage and always have a place for everything you put in there. If you find that you still have more in there than you need on a regular basis, but you do want to keep it, you might think about investing in a portable storage container. That way, you can store things like extra pieces of furniture and holiday decorations that you do need to store but don't need to be in your garage. Try and keep your garage storage space open for the things you and your household use on a regular basis.
If you want more storage tips from Porta-Stor, check out our blog on proper shoe storage here!