Home Remodeling and Renovation Storage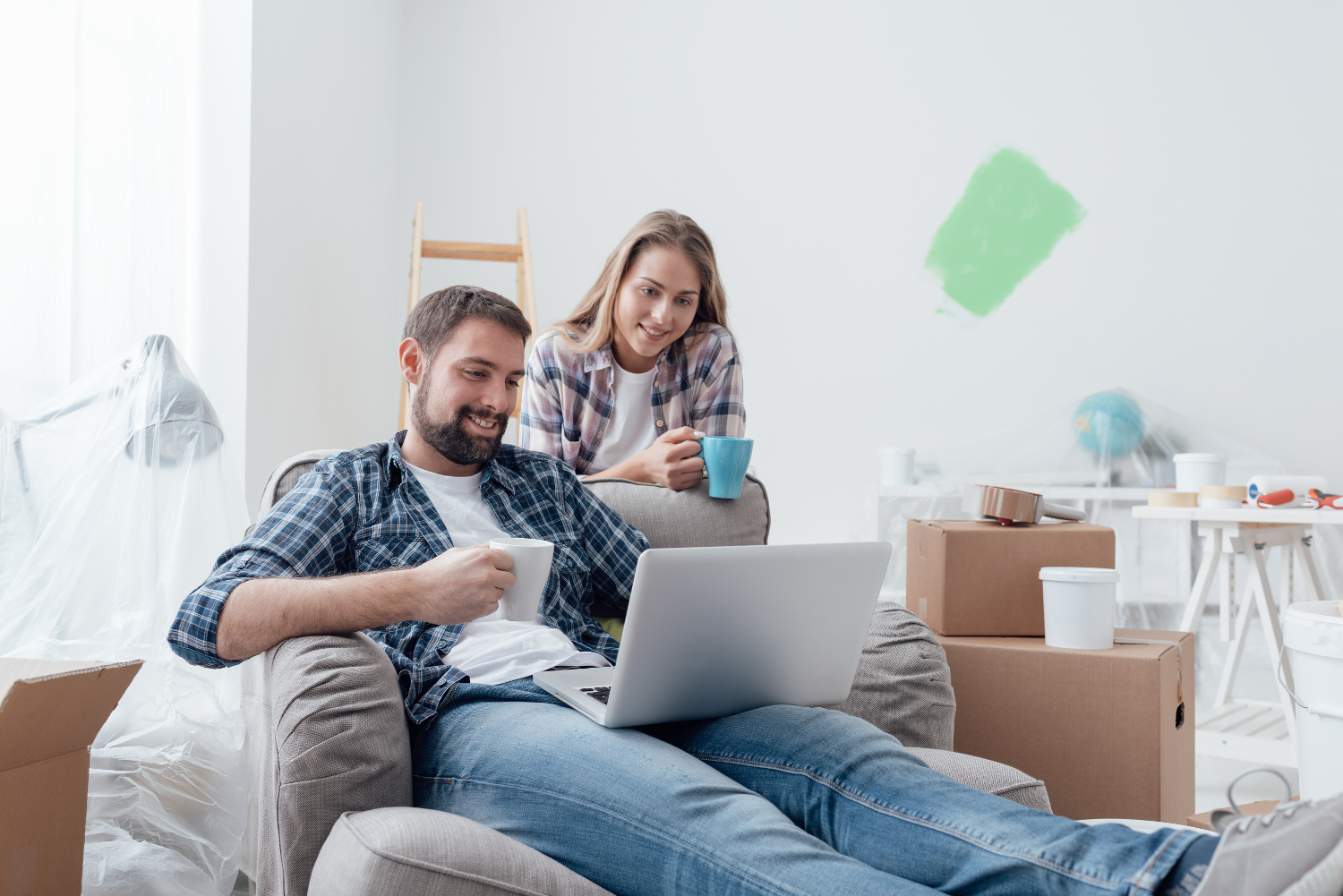 Starting a home remodeling or renovation project can be very exciting, but that excitement quickly turns into stress once the realities start to set in. How long will the remodel take? Which areas of the house will be available and which will be unusable throughout the process? And just where are you going to put all of your stuff? It's helpful to set up a storage solution to use before starting a home remodeling or renovation, so that you can get your family's belongings and furniture out of the way of the workers. You'll feel better knowing that your stuff is safe and secure, far away from the potentially damaging construction area. If you get organized from the start, the process can stay exciting! Below, Porta-Stor will look at a few options you have when it comes to storage solutions and organization of your belongings while your home gets a facelift.
Organize as you Go
In the rush to get a renovation project started, it can be tempting to just empty those closets and cabinets hastily into boxes. But then what happens when you go to look for that one important thing that was in that closet ? Do you know which box it's in? Where is that box?
While emptying the contents of your rooms is the best time to go through your belongings one by one. Pack similar things together and label your boxes clearly. Organize those labeled boxes so you can easily see and access what you need, when you need it. Even if you don't need access during the project, some proper labeling and organization will make it easier to place your belongings back into the right location when the remodel is done.
Use this time to really assess what you use. It's likely that you have many belongings that are in bad shape and/or never used. Not everything needs to go back into those spaces when your renovation is complete. Organize your belongings into piles to donate, trash, or keep, and remove what you no longer need. There's no point in packing away items that aren't useful to you any longer!
Movable Storage Solutions
Having a storage system that moves easily adds extra convenience as you move your belongings around. Not only is this a good idea with portable shipping containers that can move a lot of belongings from one building to another, but it also works on a smaller scale. Think of your bedroom closet. If your bedroom is getting remodeled, you will need to move all of those clothes and boxes out of the closet. Rolling clothing racks help you easily transfer the clothes from one location to another. You can put them in the other room or wheel them into a portable storage container. This keeps your clothing more accessible without having to stuff them into boxes to dig through later. You can also use rolling plastic bins instead of cardboard boxes. These can easily be rolled to their new location and are easier to see inside.
Rent a Storage Container
You have your boxes organized and labeled, some clothing racks ready to roll, and those rolling storage totes good to go. Now where do you store all of it? If you have a large renovation job or your home just does not have enough extra storage space for remodeling, you should look into portable storage options.
[bctt tweet="If you have a large renovation job or your home just does not have enough extra storage space for remodeling, you should look into portable storage options."]
Using a storage container that's portable will allow you to have the container delivered directly to your driveway. Once parked there, you can place all of your belongings into the container, organized and stored just the way you want them. Once you have it filled, it can stay on location for as long as necessary for the job to be complete.
Or, if you prefer, it can also be picked up and moved to a secured location where your belongings will be stored until your renovation is complete and you're ready for the container to be dropped back into your driveway. This solution is ideal for the belongings you don't need to access as often, like furniture and seasonal items. Often these containers are used if the renovation job is larger than one room.
If you know that the home renovation plans are going to take several months, then you may want to look into renting a storage container. This is a good option to hold larger items and/or organize a lot of smaller boxes. Porta-Stor offers free delivery and pickup for all of our containers. Ease your mind that your belongings are in a safe, secured container, while still having access to get anything you might need.
Based on the type of renovation your home is undergoing and the length of time it will take, you have several options. You could try to cram all of your belongings into the garage or spare room, but a storage container will give you much more space to organize and store everything. It would also provide an easy to way either store them on-site or transport them out of the way to a secure facility. When it comes time to clear out space for a remodeling project, find a storage solution that will work for you!