Merchandise is Secure in our Steel Storage Containers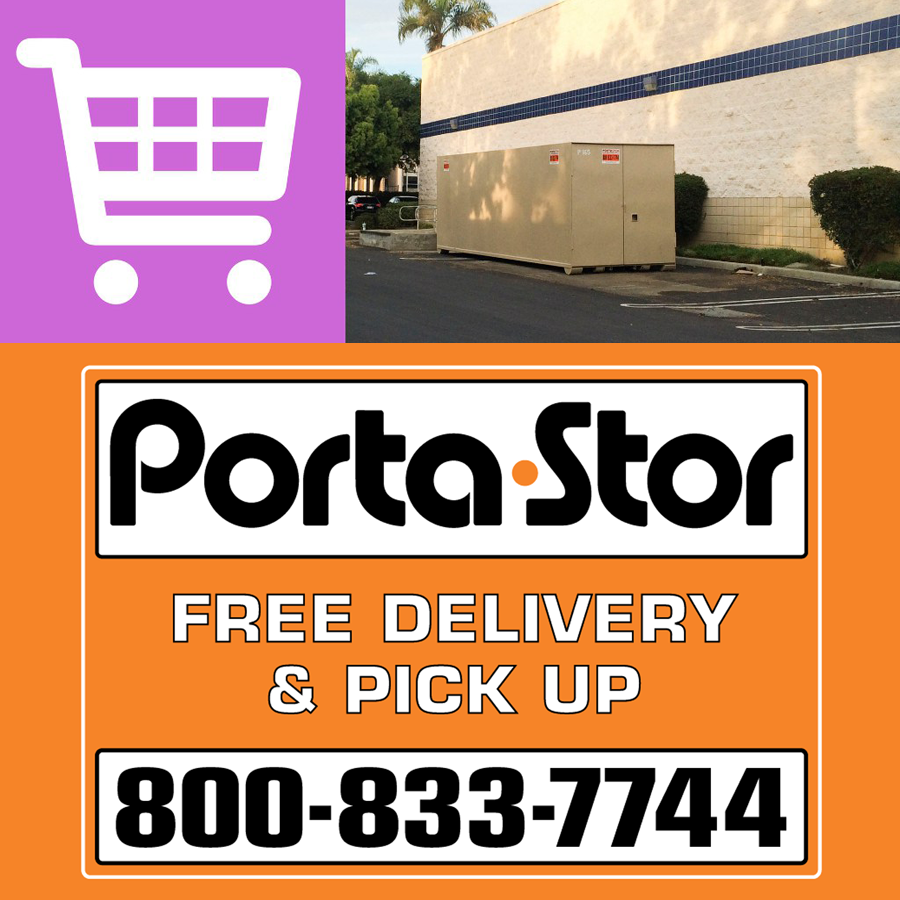 WHY CHOOSE PORTA-STOR FOR YOUR RETAIL STORAGE NEEDS?
Retail stores almost always need extra retail storage space, especially when a shipment of seasonal items come in. Merchandise stores and companies want to make sure their items are safe and sound. We have two type of containers appropriate for retail storage, the roll-off container and cargo container. They are both made of steel and are water tight, making them perfect for storage of overstock! If you're concerned about dust then our premium 26x8.5 foot container is air tight. Both styles are completely secure and our lock box makes it very difficult to cut the lock that goes in it. You won't find a more convenient or affordable retail storage solution in the tri-county area. 
Besides our storage containers being safe and secure we also deliver and remove your container for free! Check out our service areas to make sure we deliver to your location. Porta-Stor also has a friendly office staff that are happy to answer any questions or concerns you may have. Contact us today to book your retail storage container!
EXTREMELY DURABLE WATER & AIR TIGHT
Porta-Stor containers are extremely durable and weather resistant. Each container is equipped with an enclosed locking system to protect your material from theft. Our movable pipe
racks
are perfect for making shelves or storing long items such as pipe or finish material. Most of our containers can be moved from one place to another, known as a "Respot", if need be.
FREE DELIVERY FREE REMOVAL
Porta-Stor requires a non-refundable 2 month minimum. After the first two months we automatically bill month to month. When you are finished with the container we will prorate to the amount of days that you have the container for the last month. We have NO sales Tax, NO hidden fees, NO setup costs and NO fuel surcharges. Porta-Stor offers
FREE DELIVERY & REMOVAL
of all their storage containers!