Moving Out for the First Time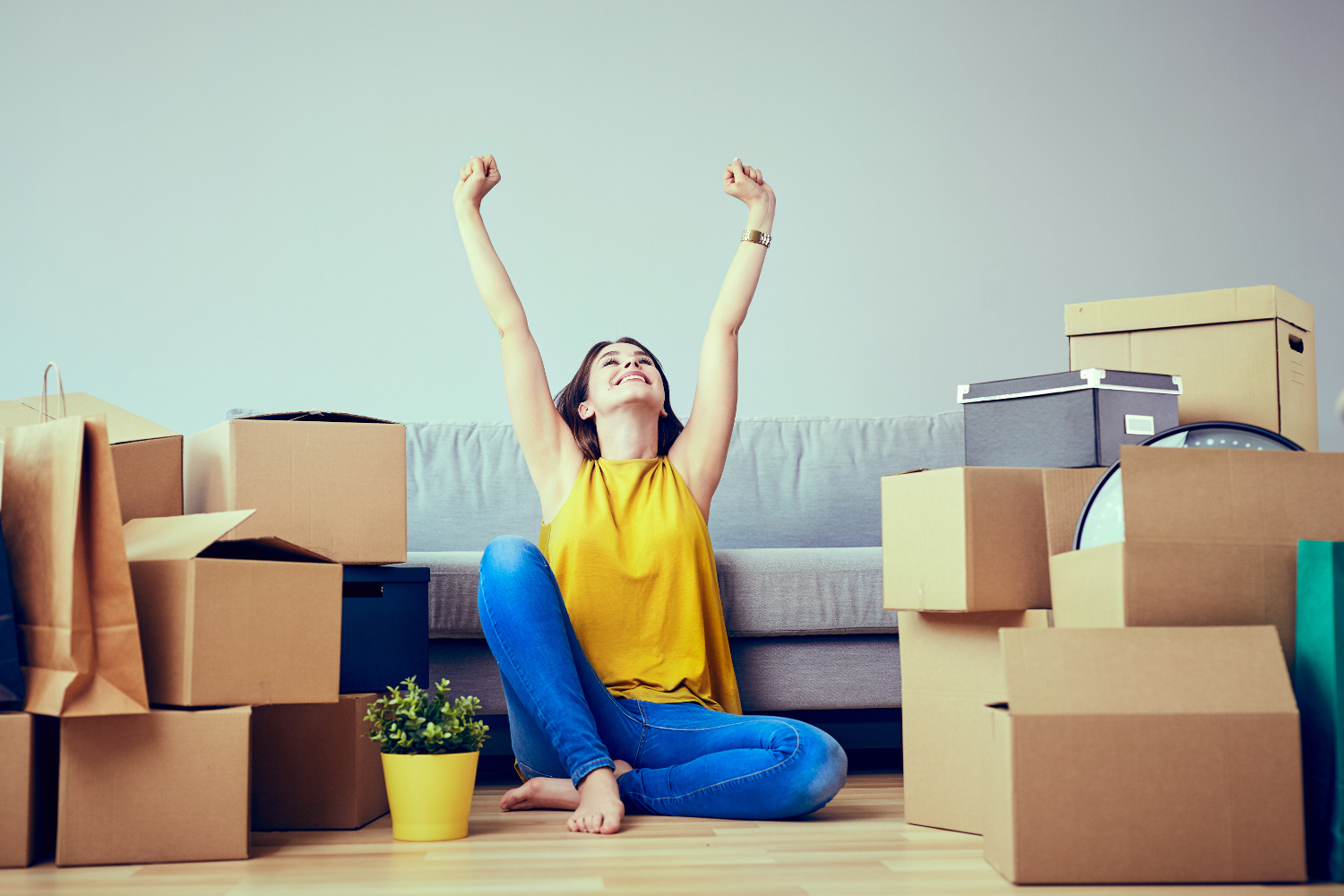 No matter what the reason is for your move into a new home, there are always so many factors to consider and so many tasks to be done. But what if this is your very first move? Moving out of your childhood home and into your very first place of your own is a unique experience that can seem extremely daunting. There is so much more to consider than just purging through the years of accumulated stuff and getting your address changed. Chances are that you will need to purchase more than you will be getting rid of, as well as learning the ins and outs of moving and being more self-reliant.
If you are moving out for the first time, here are a few things to consider as you make that first big step into the world on your own:
Prepare, Prepare, Prepare
Anyone who has ever successfully moved knows that the more you prepare for the process, the better the experience will be. Once you know that you are moving, the first things that you want to do is make a good old-fashioned to-do list. This may sound boring and unnecessary, but you will be so glad that you took the time to do it. Making a simple to-do list will ease the moving process and break it down into more manageable steps for you. It will also help keep you from forgetting important parts along the way!
Checking things off of your to-do list will allow you to work through the process of moving one step at a time and will also give you a better idea of what you still need to get done and when. As you work through your list, you will also want to make sure that you know just how much your move will cost you. Make sure you stock up on moving supplies like boxes and tape, hire a moving company if you need to, and begin your packing right away.
Do Not Procrastinate
Moving is overwhelming, especially if it is your first move, but you need to get started as soon as possible. You may think you can get your entire home packed in 2 days, but that is not ideal. You can start packing some things as soon as you know that you are moving to make it go smoother and create less stress for you in the long run. Focus on items that you won't use anytime soon, such as out-of-season clothing and books, DVDs, and other stuff that you're not currently using.
As the moving date approaches, focus on getting one room packed each day until you can finally say that your entire house is packed and ready to go. If you do this, you will want to save the kitchen and bathrooms for last, since you will still be eating meals in your home and using those items and appliances. Focusing on one room a day will allow for other tasks that need to be done during this time as well, like making sure that the house is clean.
Take the Time to Pack Right
It may seem tempting to just cram all of your belongings into bags and boxes haphazardly. However, doing this can lead to chaos when you arrive at your new home and start unpacking. You can end up with damaged belongings and disorganized things that need to be moved from room to room until they are finally in the right spot. After a disorganized move, many people end up leaving boxes of stuff packed and thrown into a corner for months or even years. Don't fall into this trap!
Take the time to pack correctly. Using different sized boxes can help greatly. Use smaller boxes to pack your heavier items like books and larger boxes to pack your lighter items. Make sure you pack fragile items with bubble wrap or other padding to prevent damage. Here is some more information on how to safely pack breakables so that nothing happens to them. You will also want to label all of your boxes so they can be placed in the correct room of your new home to make your unpacking process easier. Porta-Stor also has a blog on organizing the unpacking process here!
Taking the time to pack correctly will help you stay organized, speed up the unpacking process, and also prevent your belongings from breaking or otherwise getting damaged in the move.
Make Sure You Use the Right Moving Company
If you decide you want to hire a professional moving company, make sure to do your research. Ask friends and family for recommendations and narrow your search to your top 2 companies. Once you do this, you can call and have them each do an estimate of cost to help you pack up and move. You should also check out their insurance and make sure your belongings will be covered during the packing and moving process. If you do decide to hire a moving company, you need to do it well in advance of your move so you can ensure that they are available on the date you need them.
Moving out for the first time is stressful and exhausting, especially if you are not prepared for everything that may come your way. While there is more to do than what is listed above, these steps can get you get ready and focused for your move and keep you headed in the right direction for a low-stress experience!