Tips for Moving with Kids who are Still in School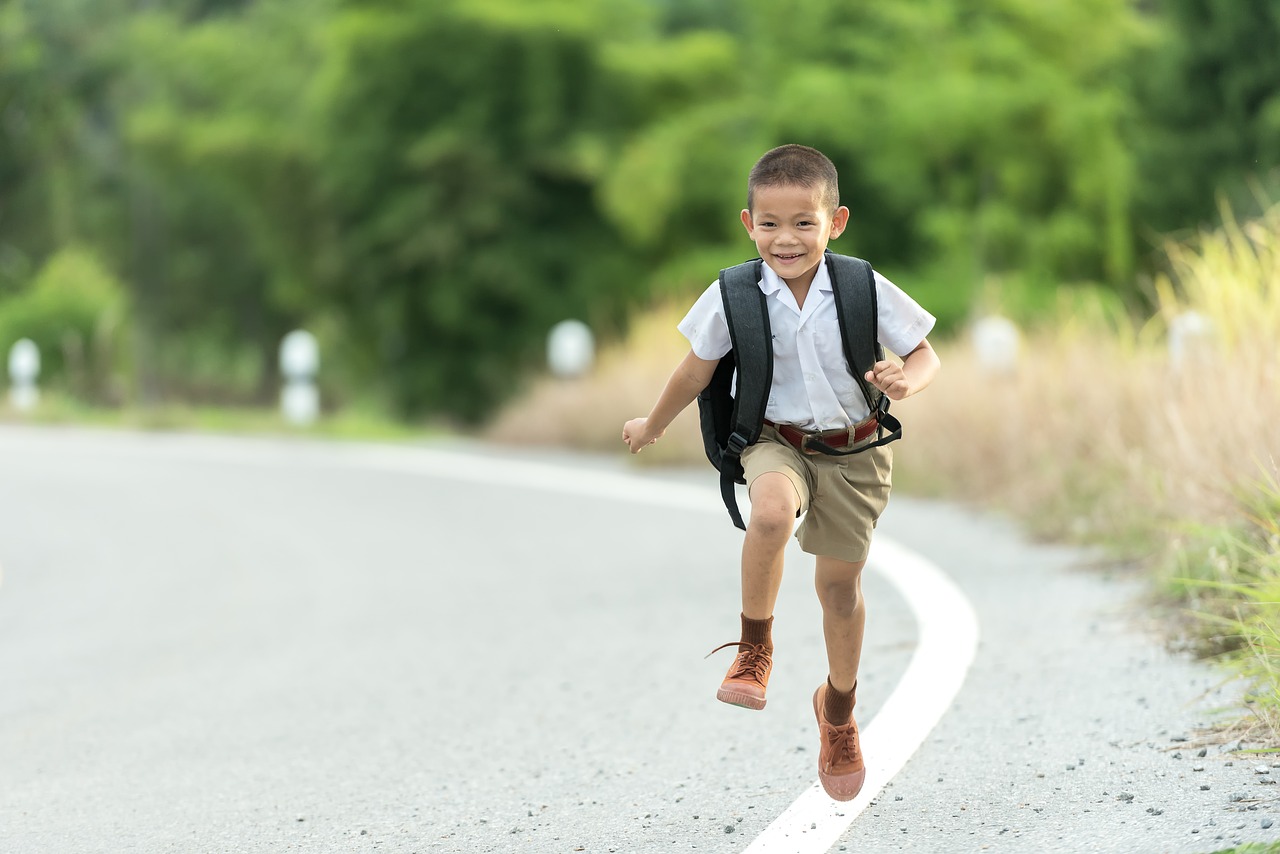 Anyone who has moved or is in the process of moving knows about all of the stress that comes with it. Going through all your belongings and packing them up, getting your address changed to the new place, and making sure everything's ready for the new family moving in after you are just a few of the things that you, the adult, will have to deal with. As you're doing all of these things, what are your kids going through? If they're old enough, they can go through their own belongings and pack them up, but they will have their own set of emotions they're going through as well. It only gets more complicated if they're school-age kids, especially if you have to move them in the middle of the school year. Below, Porta-Stor we will go over a few things you can do to help make sure your kids get through the moving process with minimal stress and disruption.
Social and Emotional Well-Being
Whether you have an across town or across country move, you need to be aware that your child is going to have some unsettled feelings. They will be leaving behind friends, as well as the established comfort of their bedroom and hangout spaces. This comfort will have to be re-established in the new location, and that can be scary and will take time. Factor in if they are going to be starting at a new school, and you add in a whole new set of anxieties.
There are just as many what-if's for your child during a move as there are for you, perhaps more if it's their first move but not yours. Here are a few emotions your child be going through during a move:
Academic worries related to switching teachers and schools.
A sense of loss that they are leaving friends, beloved teachers, and a known environment.
A sense of insecurity or fear at the idea of having to make new friends and being accepted at a new school.
Overall apprehension of everything coming together. Especially for younger school-aged children, any small insecurity or worry can become very frightening.
Practical Considerations
If you know that your kid will be attending a new school in the coming school year due to your move, there are a few things you can do to help ensure that your child has as stress-free a transition as possible:
Talk with the new school, and see if there is any summer reading or work your child can do to be on pace with everyone else as the new year starts.
Speak with your child's current teacher and see if they have any information about your child academically that would be good for the new school and teacher to know.
Talk with the new school and see if there's anything your child needs to catch up on to be at the right spot with the new school's academic criteria.
Make sure you provide the right resources for you child at their new school if they need them, like a tutor or reading specialist. This way, your child will not have to go through a period of even more uncertainty when the academic year starts up.
Other Factors to Consider
Your child will more than likely have a harder time with the move than you will, but they may mask their emotions and worry less visibly or lash out in seemingly unrelated ways. Make sure you're organized enough to make the moving process go as smoothly as you can, for both your sakes. Here are a few additional tips:
Make sure you have plenty of your child's favorite snacks on hand as you pack up your kitchen and pantry.
Leave out some of their favorite toys, so they have something they enjoy handy.
If they have a favorite blanket, pillow, or stuffed animal, make sure and keep those out as well, since your child is sure to get tired and want to lay down comfortably after all the long hours of upheaval.
On the day of the move, you will want to consider having your child spend the day with a grandparent or friend, so that they can still enjoy the day and not feel like they are in the way of everyone else.
Make sure you keep a box of needed items ready at all times, and place it in your car or the front of the moving truck on moving day. This box should include medications, your child's favorite books and toys, and any other personal items you or your child may need.
Your kid will most likely want to play with the many boxes and moving dollies that are lying around. Make sure you know where your child is at all times and that they stay safe around the equipment.
Making sure everything is in place and ready to go during a move is stressful and trying on the entire family. If you can, have your child be as involved in the moving process as possible, and let them help where they can. You can even make moving fun for kids by turning projects into games! Keep communication of feelings and needs open as the big day nears. By letting your child know that you're still interested in their feelings and concerns as you deal with the move, you will help ease their fears and concerns.