How to Plan an Office Move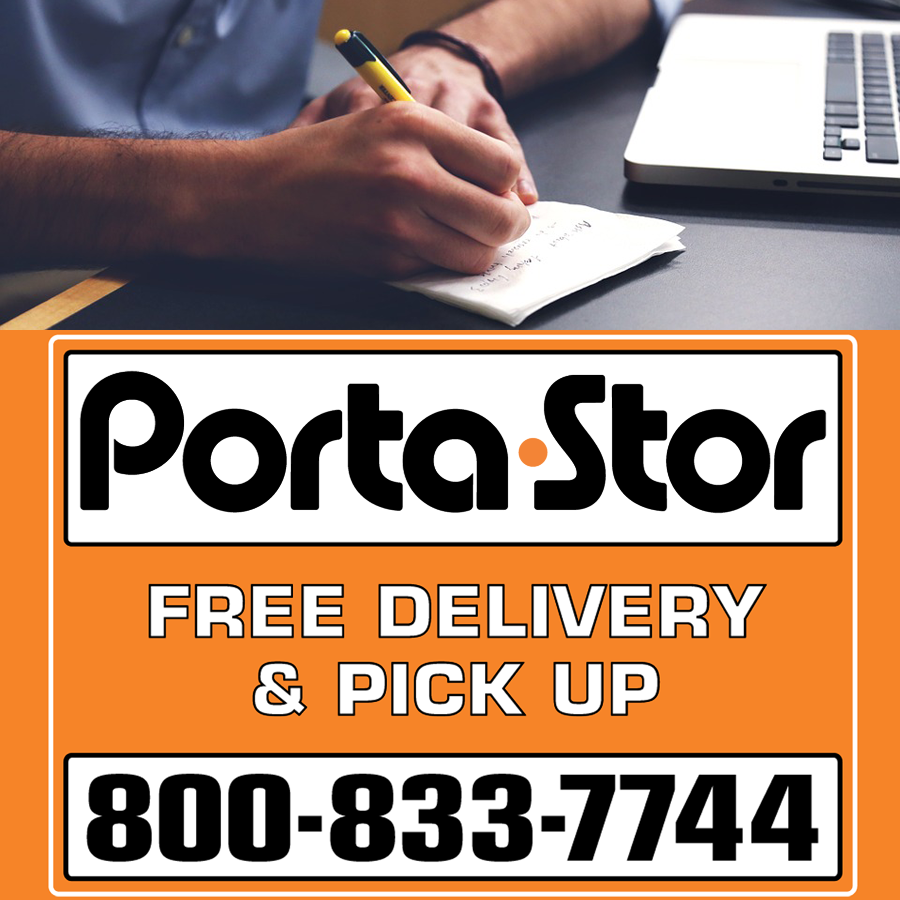 Moving your business is a huge challenge that can be stressful to the employees and clients and disrupting to productivity. If you are a business owner and need to relocate your office, you need to organize every step of the process to ensure a quick and smooth moving process. Let Porta-Stor's guide help you get started with planning your office move.
Budget Your Office Move
There are many costs involved in moving an office, and not all of them are obvious. Get quotes from several different companies to ensure that service providers are not ripping you off. Take into account any repairs for your current office and remodeling for the future one. Don't forget about turning off old service providers and activating new ones for phone lines, Internet, electricity, water, etc. It might also be necessary to purchase new furniture and supplies for the new office. If your staff needs to work extra hours to get everything done, consider how the extra wages will come into play. Also think about the marketing cost of spreading the word about your new location.
Schedule Moving Shifts
In order to keep your business as productive as possible, make goals for both normal company production and moving tasks. Especially for large office environments, it's better to schedule the employees to move in shifts rather than all at once. That way the elevators, stairways, doors, and hallways aren't chaotic with overcrowding. Also, some employees can stay in touch with clients and keep the normal production going throughout the process.
Label Everything
Labeling is always important for any move, but even more crucial when you're moving your business. For a large business, organize by department so that items don't get mixed up. This is easier to do if you schedule packing and moving for different departments separately. Urge every employee to clearly mark his or her own stuff, especially with electronics such as computers or other specialized and important equipment.
Focus on Safety
Unless your business is a moving company, your employees probably don't know the best and safest ways to move heavy or fragile objects. Don't let them try to lift heavy furniture by themselves. Before the move, clearly discuss everyone's role. Let them know what they are expected to do and what they must not do throughout the process. This will protect not only the employees but the company as well.
Consider Security
If you are concerned about confidential or expensive materials that need to be moved alongside your business, you should consider hiring professional security for protection. This is particularly true for businesses such as jewelry stores or museums, but regular businesses usually have security concerns as well. Make sure that the people in charge of important items are trustworthy and understand the importance of their task. The simplest way to provide the safety of your stock from both outside sources and your own employees is to take detailed inventory before and after the move.
Keep these tips in mind next time you need to move your office. Keeping track of the budget, safety, security, and scheduling might seem like a daunting task, but by organizing the different aspects of an office move, you make the whole process run smoother and faster. Don't forget to delegate to the best employees for each job so one person isn't doing everything. If you want more information, check out our blog that focuses on the unpacking process, and keep Porta-Stor in mind for your portable storage needs!