Porta-Stor Containers on Residential Properties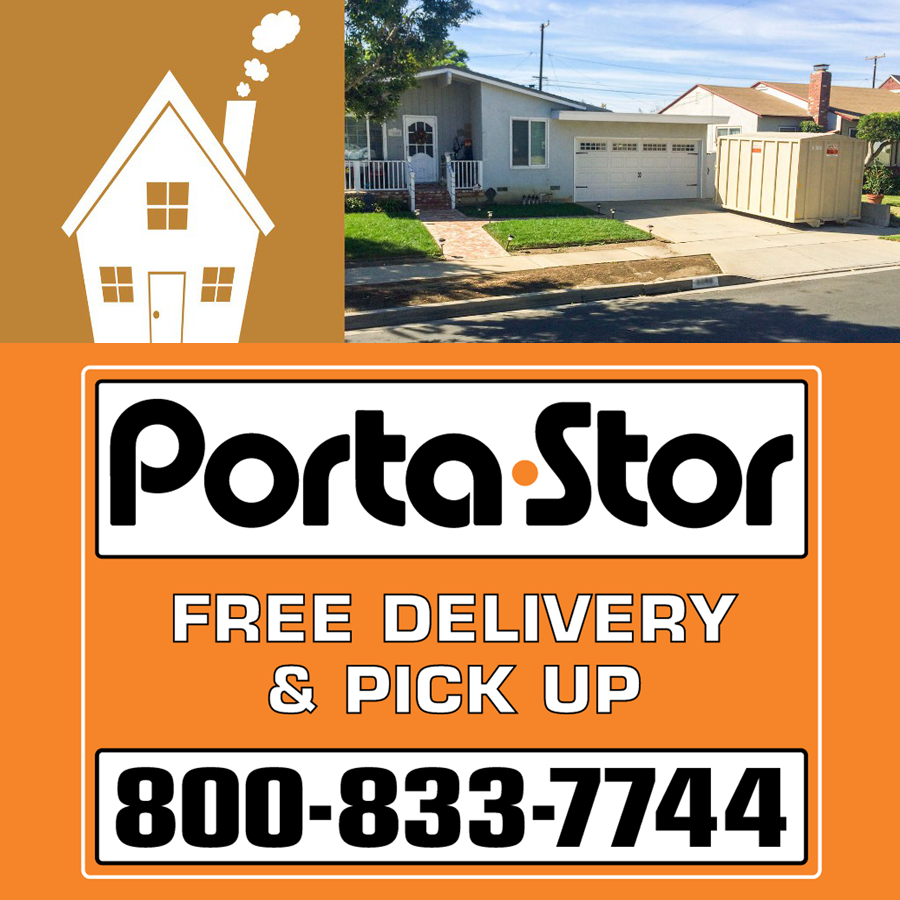 WHY CHOOSE PORTA-STOR FOR YOUR RESIDENTIAL STORAGE NEEDS?
Have you ever felt a bit cluttered? Have too much stuff building up in your garage or home but you don't know where to start organizing? We all have at one time or another. Having some extra space that is protected from the elements is a great place to start. But why go to a storage facility where you have to rent a truck and drive to the location when you could have a portable storage unit delivered directly to your home!? Our portable storage containers are wonderful for freeing up space in your home or garage and perfect for all kinds of residential storage. Now you can start giving away that junk or have that yard sale without having to drive to a storage facility to organize your items. You can also use the containers for remodels and home renovations.
Our containers are extremely safe and secure. The lock box you put your lock in makes it very difficult to cut so deters thieves and vandals. You can keep peace of mind too that your items are safe from water and the elements. If you need an air tight container our premium 26x8.5 box is the one for you.
Our containers are available in several sizes so you can be sure one will fit on your property. And best of all we deliver and remove your container for free! Call us today to book your container.
EXTREMELY DURABLE WATER & AIR TIGHT
Porta-Stor containers are extremely durable and weather resistant. Each container is equipped with an enclosed locking system to protect your material from theft. Our movable pipe
racks
are perfect for making shelves or storing long items such as pipe or finish material. Most of our containers can be moved from one place to another, known as a "Respot", if need be.
FREE DELIVERY FREE REMOVAL
Porta-Stor requires a non-refundable 2 month minimum. After the first two months we automatically bill month to month. When you are finished with the container we will prorate to the amount of days that you have the container for the last month. We have NO sales Tax, NO hidden fees, NO setup costs and NO fuel surcharges. Porta-Stor offers
FREE DELIVERY & REMOVAL
of all their storage containers!