A Program for Shipping Container Art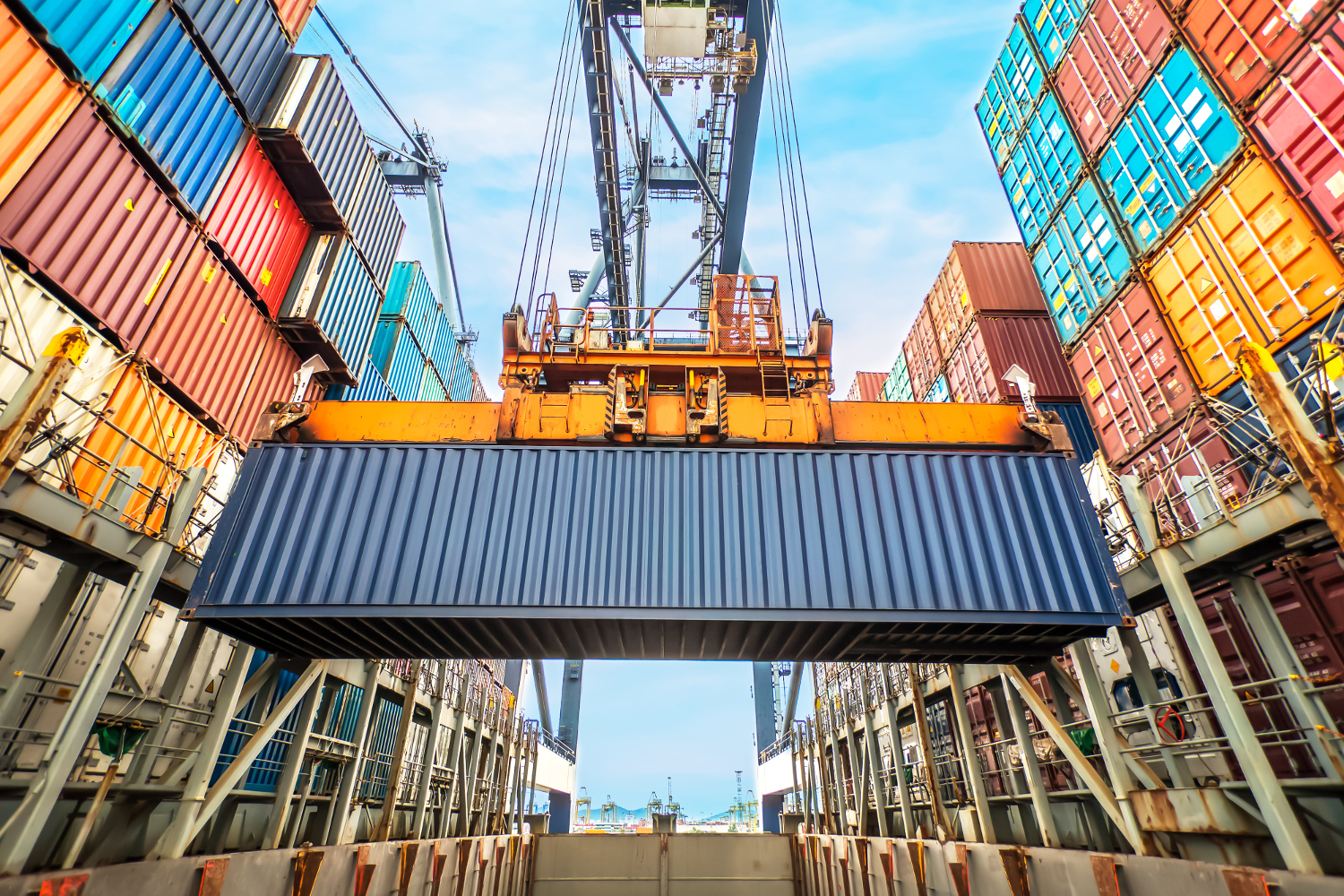 When you think of old shipping containers and the ships that carry them, art is probably not the first thing that comes to mind. If you take a look past the containers that store items for businesses or carry goods back and forth across the sea, you will see a new use of these containers starting to take form that's a bit more creative. Artists have found a new way to use ships to create unique and interesting shipping container art, revealing the beauty behind the utility.
Let's start by taking a look at a container ship known as the Benjamin Franklin. This is a mega ship: it's as long as the Empire State building is tall at 102 feet. It weighs in at 240,000 tons and when it's fully loaded and stands over 197 feet high. So what is so special about these mega ships and the shipping containers they carry? It's sure to be a surprise!
Artists on the Move
If you do a lot of sea travel, you are sure to see these types of container ships sprinkled throughout the water. They are constantly being used to transport large amounts of materials around the world. Contemporary artists are probably the last thing on your mind when you wonder what's being transported on those large container ships, but for some of these carriers, that's exactly the case!
A program called the 'Container Artist Residency' placed artists on board a commercial container ship like the Benjamin Franklin to live and create art that would reveal the movement of goods, human lives, and money that occurs in this rarely-seen industry. These artists' journeys have inspired installations, sculptures, drawings, and performance art that can be seen on display at Hong Kong's Para Site Gallery for an exhibition called 'Creative Operational Solutions.'
So what was the driving force for such an idea and exhibition of art? The executive director of Para Site, Cosmin Costinsa had this to say, "The sea is the backbone of globalization and exchanges of global culture." She went on to say that, "Art can help us better understand the world in which we live, and the complicated exchanges, structures, and flows that lie at the core of it."
Sailing the Creative Seas
The initial idea for the Container Art residency came from program founder, Maayan Strauss, who is a New York-based Israeli artist. She could not afford to fly from Israeli to the United States while trying to complete her graduate school degree at Yale in 2012. Drawing on her creative skills, she convinced Israeli shipping company ZIM Integrated Shipping Ltd to let her hitch a ride on one of their container ships that traveled from the Israeli port of Haifa to New Jersey.
Strauss documented the three-week voyage in a series of photographs that she titled 'Freight.' This series of photographs captured the unusual perspective of life at sea. Several years later, she proposed turning her own experience into a residency program, which became an idea that ZIM embraced.
There came an open call for applications in New York, where a panel selected a total of seven artists from a sea of more than 2,000 proposals. These artists were invited to board a ZIM shipping route of their choice, with the freedom to produce their work while sailing on board or after the journey. You can see a sample of the work they produced here.
While this was the first idea for a residency of its kind, there have been other artists who have since followed suit on similar projects.
Connecting the Pieces
Despite there being a recent industry slump, a record 10 billion tons of goods were transported around the world's oceans in 2015. This number includes almost 80 percent of global trade by volume! The sea connects all of us around the world, and it becomes a place for open discussion. With this thought as a backbone, Creative Operational Solutions has set out to understand the effects of the increasingly globalized and commercialized world and the impact it has on art.
With all the turmoil going on in the world with both politics and art, the Container Artist Residency and its main objective have come along at the perfect time. Using art as eyes into an ever-changing world has been a means of communication and sharing throughout history. This program is taking that art and the artists who create it to a new place and a new platform to get their message across.
If you want to see more unique ways people can use shipping containers, check out this Porta-Stor blog on shipping container house designs!