Storage Container Organization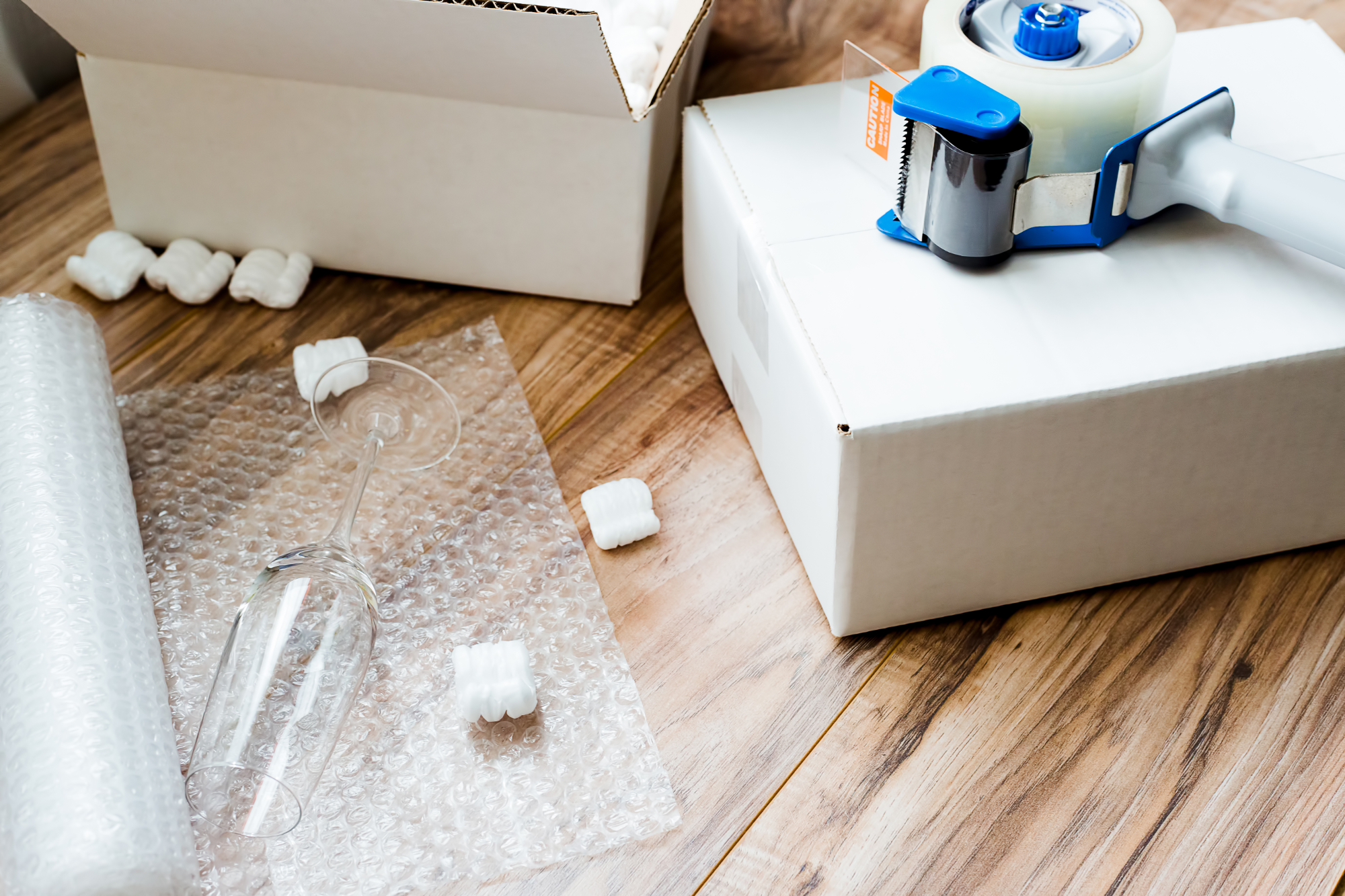 Moving your stuff into storage might seem like a daunting task. But with some planning and preparation, you can easily get everything you want into your storage unit without too much fuss. Plus, you'll be able to retrieve any items you need without digging through the entire container! Check out these tips for storage container organization to help you decide the best way for you to use your storage space.
Have a Plan
As you get ready to go through your belongings, the first step is to make sure you have a good plan. Are you storing loose appliances or just boxes? Think about what you will need access to the most and what you are storing long-term. If there are appliances or boxes that you know you won't need, put them towards the back. Put things like seasonal clothes and decorations in a more accessible area, since you'll need to reach them and switch them out often.
Also make sure that you have all the packing materials you need before you start. Some items will need boxes and others will not. Some boxes will need filling materials like bubble wrap to prevent movement. Are you storing mattresses or furniture? Make sure you have blankets or drop cloths to cover them. This will help protect them from dirt and dust until you need them again. It may seem easiest to just pack and go, but having a plan will make getting to your stuff back out of storage easier. Your future self will thank you!
Size of the Unit
As you get ready to move or downsize, an important step is to look at your available space. How much space will you need to store all of your belongings? There are several sizes of storage containers. While you are deciding what you will need, be sure to remember all those hiding places in your home that you will be cleaning out. From closets to the basement and attic, you need to make sure to account for everything. If you are unsure of what size will be best, you can always ask the storage company you use. They are full of advice that can help simplify the process of choosing a storage container.
If you choose to use Porta-Stor for your storage solutions, you can find several sizes available to you. Check out this blog that gives suggestions for determining the container size you need. From on-site storage to portable moving containers, there is sure to be a unit that fits your needs.
Packing your Belongings
Now that you have created a plan and decided on the best storage unit size, it's time to get packing. Label all boxes as you pack. This makes it easier while you are packing, and it also makes it much easier to access your stuff later while it's in storage. Use bubble wrap or other packing materials on the things you want protected from breakage and dust. You can check out Porta-Stor's blog on how to pack fragile items for more information. As you pack, make sure you do not make the boxes too heavy. They will be much easier to move and store if they don't weigh a ton!
Moving your Belongings into the Container
Now that you have all of your belongings packed and labeled, what is the next step? Get those big items into the back of the container or along the side walls. These are the things you will probably need the least access to, and they need to be out of the way. If you do have heavier and bigger boxes, they must to go on the bottom of the stack as you fill in the unit. This makes it more stable for the lighter boxes you stack on top and less likely to tumble down or crush your belongings later.
When you are loading the storage container, try and create an aisle down the middle of the unit if possible. Doing this will help you get to items you need and give you more access to items in the back or along the sides. If you happen to have a really large unit, you may even be able to create two aisles of access. If there is no way for you to create an aisle within the container, make sure you place the items you will need most access to at the front of the unit. These may include things like holiday decorations, seasonal clothing items, and important documents.
As you move you stuff into the container, remember to make sure all labels are facing out towards where you can see them easily. You also should double check that every box is labeled.
Maximizing the Space
If you are planning to store large appliances, there are a few things to consider. Always make sure that appliances are clean before you put them into storage, especially if you're storing something messy like a refrigerator. If you do store a fridge, you can use its shelves to store smaller boxes and items. Storing a bookshelf along the wall? Use those shelves as well! This makes a great space saver and keeps items up off the ground. Dressers are also great because you can not only stack things on top, but also inside the drawers.
It's best to pack lighter items into your furniture so you do not damage anything. Again, put the heaviest items on the bottom. Make sure you can get into the shelves or refrigerator if you need to. You should also make a label of what is stored inside these closed containers to help you remember without digging them out. By using these pieces of furniture, you are maximizing space and will fit more into your storage container.
The Final Step to Storage Container Organization
It may seem like an unnecessary extra step, but making a diagram of where you have items will help you later. Depending on how long you will be using the unit, it will become harder to remember where you placed things over the months and years. Right after the unit is packed is the best time to create this quick diagram, since the item locations are fresh in your mind. A great place to keep the diagram is taped into the inside of the container door. You don't want to regret ignoring this idea later! The more organized you are with your storage, the easier it will be to find what you need later.
Now that you have these simple tips for storage container organization, get those boxes out and start cleaning the house! If you need more storage or moving ideas, check out Porta-Stor's other blogs here.