Storage When Building a House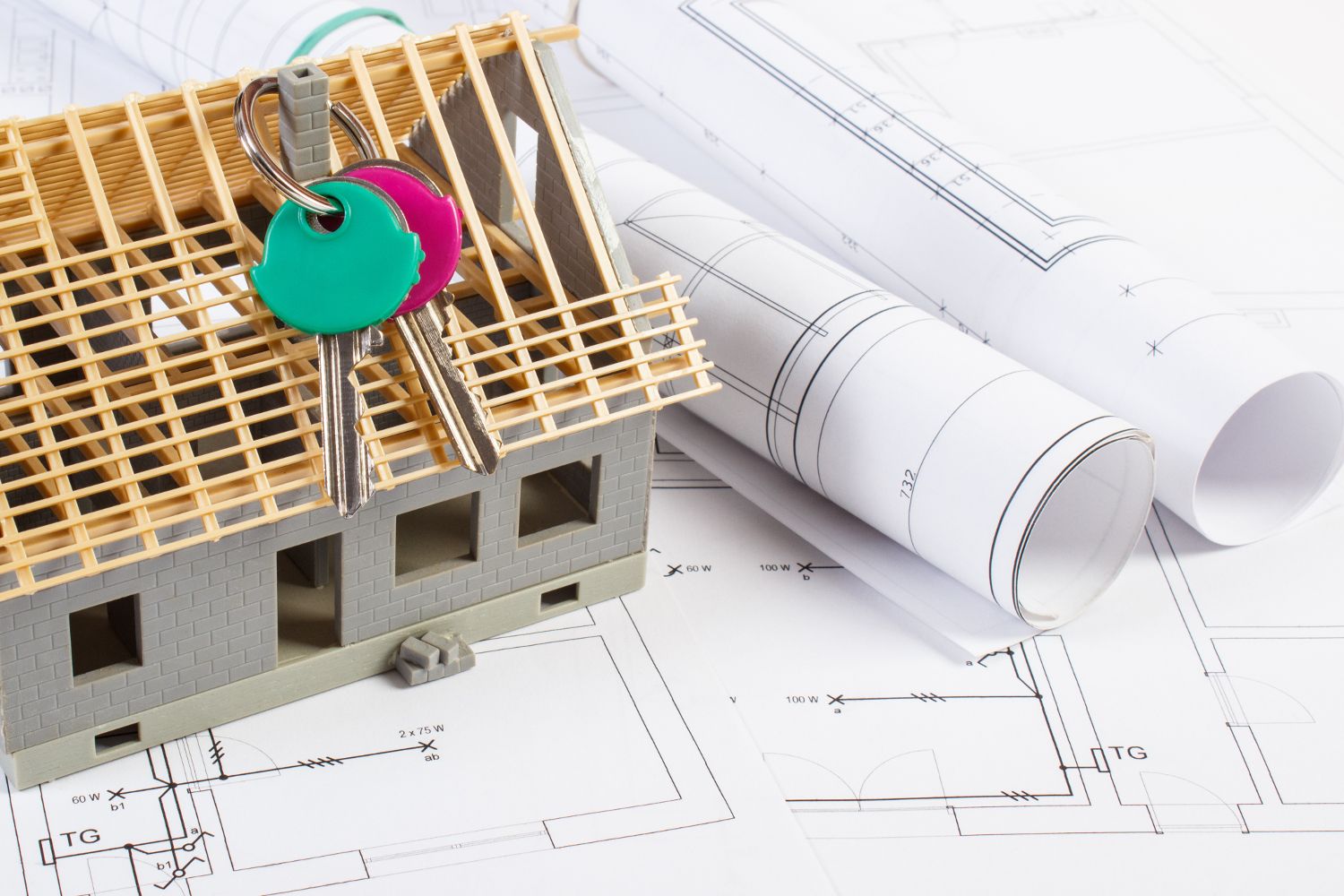 When you decide to build a house, there are so many things that need to be done. From buying the land to picking out cabinets (and everything in between), there's so much to think about. But what about all of your belongings? Where do you put everything while you are building your new dream home? The simple answer is a portable storage container! Using a storage container is a great solution for storing your extra stuff while your home is under construction.
Storage Will Help You Sell Your Current Home
If you need to sell your current home while you are building your new house, a storage container is a great solution. You can store a lot of stuff as you clean out your home and get it ready to show. Box all of those extra toys from your kid's room and all the knick-knacks on those shelves in the living room.
Simply clearing out some of your family's clutter and personal items helps you get your home ready to sell and lets you go ahead and go through some of the process before you move it all into a newly finished home. This clutter removal is key for making your house look great and sell for a better price. For more info on using portable storage for showing your home, check out Porta-Stor's blog here.
Storage Can Help With Construction Delay
When you sit down with your builders, they are always optimistic that the construction of your home will go right on schedule with no delays. But we all know that this very rarely happens. The weather never cooperates. Maybe some supplies are not delivered on time, or the wrong tiles are sent instead.
In the event of construction delay, if you have already sold your previous home, staying with a family member, a friend, or at a motel may be the best solution for you. But what about all of your belongings? If you use a storage container, you will not have to worry about your stuff. No matter what kind of building issues may arise, you will not have the stress of worrying about your belongings if you store them safely and securely out of the way in a portable storage container.
You Can Start Purchasing New Items for Your Home
If you are building a new house, you will for sure be needing new appliances, furniture, and other goodies. If you have a storage container, you can go ahead and buy those items when you see them on sale and just store them away. This way, that stress of hoping that couch is still there or that sale price is still good on that dishwasher months later will be gone. You can go ahead and get them now and check those things off your long list of to-do's.
You Are Allowed to Move At Your Own Pace
When you take that leap and decide to build a house, you have also taken on the challenge of getting your current home ready to sell and split your focus between two huge projects. Staging your home for the buyer has a huge impact on the sale, and most buyers will not be interested if they walk into a home that is unorganized and full of clutter. Using a storage container to store your clutter, as mentioned above, is a great way to help get your home staged to sell. Since you can keep your extra stuff in the container for as long as you need, you don't need to feel as rushed to get everything done.
Once you are in your new home, you probably do not want to just throw tons of boxes of stuff into the middle of the floor. Having a storage container with your belongings securely packed inside will allow you to unpack and organize at your own pace. You can leave some items in the storage container until you are ready to bring them into your new home, and you will not be tripping over boxes that you have no idea what to do with yet.
One of the best benefits of using a Porta-Stor container for storage is the fact that we will bring the container to you when you need it. We can drop it off at your old home and leave it there as long as you need. Then when you are ready, we will come pick it up and take it for storage at our facility or drive it directly to your new location!
Storage is a Stress Reliever
No matter your reason for needing the storage container, knowing that your belongings are secured and in a safe place while you build a house and sell your current one lessens your stress level. There are many sizes and options to choose from when you are deciding which storage container best fits your needs.
Whether you simply need more space or are using it to store belongings while you build your home, it's a fact that portable storage containers are a great resource. The length of time you use it and the size you choose is up to you. Check out Porta-Stor's guide to choosing a shipping container size here for more info!