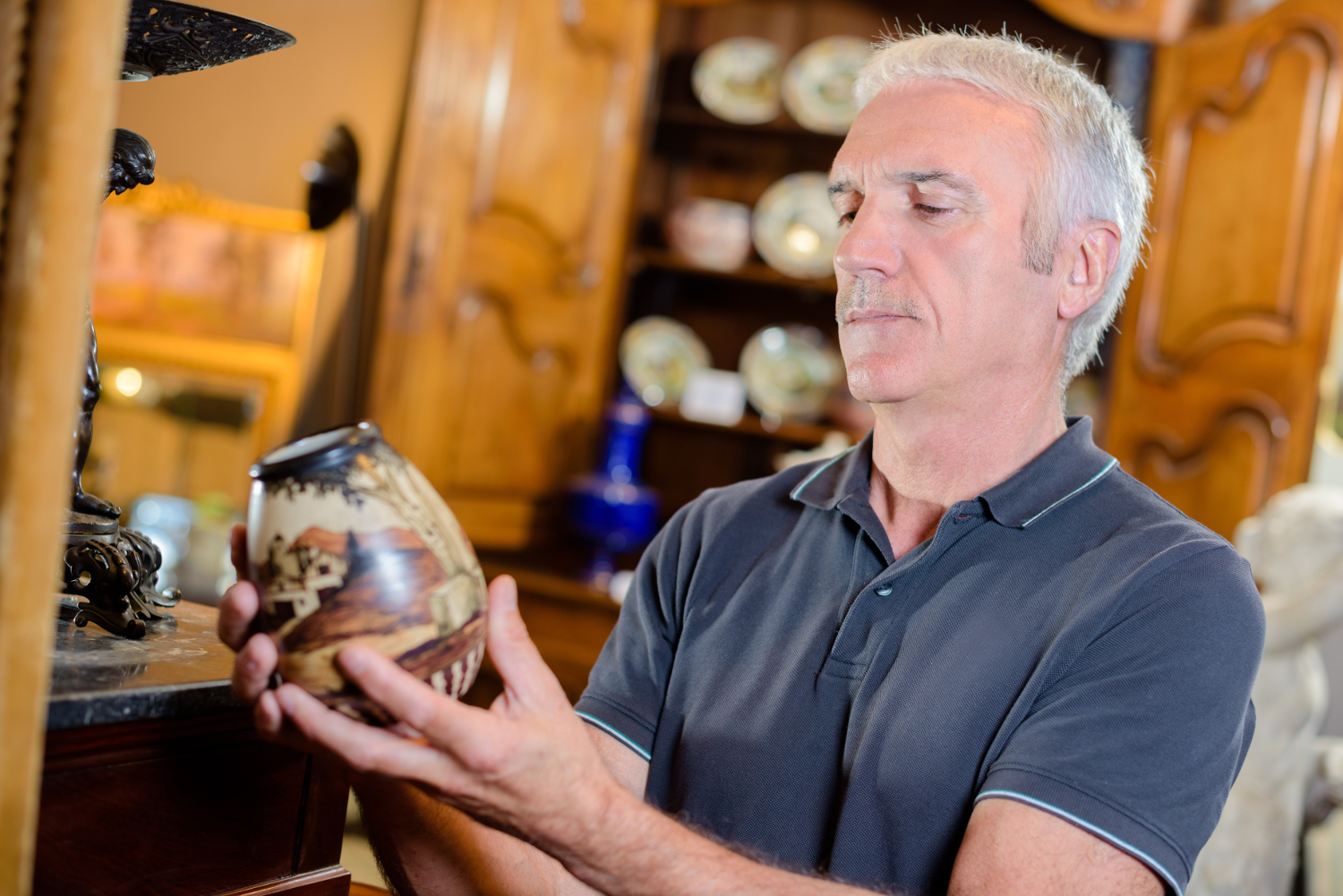 Many families maintain treasured possessions that are handed down each generation, becoming more sentimental and/or valuable as time goes on. However, when it's your turn to cherish these items and keep them safe for the next generation, the task can seem more stressful than sentimental.
If you don't have a reason to use these heirlooms right now, but want to keep ahold of them, you'll need storage space. Maybe they can fit in a cabinet, chest, or spare bedroom, but not everyone has the room to spare. In addition, many family heirlooms are made of materials that are sensitive to heat and moisture, making the garage and attic less than ideal solutions. And if you live in an area that's prone to environmental hazards, such as flooding or fires, you'll want extra protection that your garage or basement can't provide.
If you want your belongings to last for several more generations, you need to be especially careful when it comes to storing these precious family heirlooms. Below, Porta-Stor will take a look at a few reasons why you would want to use a portable storage container to keep these items safe and secure and out of the way.
Your Location
If you live somewhere that has major seasonal changes, it can be hazardous to some family heirlooms, especially papers and photographs. Keeping items like these up in an attic space or garage that changes temperature frequently can damage them beyond repair. If you keep them in the basement, they could be ruined by moisture. This is an even bigger problem if your home is in an area that frequently sees flooding, forest fires, mudslides, or other risks. If you know that your precious family heirlooms could be in danger if left in your location for several years, consider using a portable storage container to store them.
Let's take a look at the types of items that require special storage considerations and shouldn't be left to a garage, attic, or basement:
Papers and Photographs
Paper and photos are some of the most delicate family heirlooms you can acquire, and require more care to store than most others. As time goes on, these items become more brittle and can be damaged by temperature changes and moisture or ruined by being mishandled. Often these heirlooms are destroyed before the family realizes there is a problem by being stored in improper locations.
Anything from your childhood report cards to those war photos of your grandpa will be damaged or even ruined if not stored correctly. Here are some tips to give you the best chance at preserving paper and pictures for as long as possible:
Before you place them into storage, take a digital photo of each item or scan it onto a computer. This will ensure that you have a digital copy, should something happen to the original over time.
Do not write on photographs in ink, as it can bleed through. Include documentation on a separate piece of paper.
Do not use paper clips or rubber bands to hold these items together. (These materials can damage papers and pictures).
Place papers and photos in acid-free envelopes or sleeves to ensure that they are as protected from damage as they can be over the years.
Fabric Heirlooms
Have you been gifted boxes of textiles and quilts from your grandmother? These heirlooms took a lot of time and care to make, so keeping them in good condition to hand down is important. There are better ways to store these types of heirlooms than in cardboard boxes or shoved into the back of your linen closet. Even the best-looking and sturdiest textiles can crumble to dust if they have been stored improperly.
As you prepare to store these linens and textiles, make sure you wrap them in acid-free paper and store them in acid-free boxes. Not only will this protect them from any substances that are acidic enough to wear away at them over time, but it will also protect them from dust and moisture. When storing fabric at home, it's best to place them in a closet or cedar chest once they are safely wrapped up. However, if you're worried about storing them in your home for any reason, especially if the area is prone to wildfires, floods, or other extreme weather events, you can always store these heirlooms in a secure, protective portable storage container.
Wooden Furniture Heirlooms
Furniture that's decades or even centuries old adds charm to any home, but there may come a time when you just don't have enough space to showcase these beautiful family heirlooms. So how can you store them to ensure that they're safe and protected? You can check out Porta-Stor's blog on furniture storage here, but the basics are to ensure that each piece is clean and dry before placing it into storage.
When it comes to cleaning wooden furniture, wipe it down with a mild dish soap and water. You can use a soft bristle toothbrush to clean inside the crevices. Then dry the piece off immediately, as sitting water can harm wood quickly. You can then further protect the piece by rubbing it down with some wood furniture oil with a clean soft cloth.
Once your furniture is clean and dry, take apart any pieces that can be removed. Take a complete inventory of the pieces and protect each one with bubble wrap. As you place a wooden heirloom in a storage container, make sure it's covered with a soft moving blanket or other soft, heavy cloth material. This will protect the piece from moisture buildup while letting it breathe (wood naturally expands and contracts). Using a climate controlled storage container will ensure that the wood stays in the best condition over time and will be sturdy to use again when you have the space.
Antique Jewelry Heirlooms
Antique jewelry is a commonly handed down heirloom and can be the trickiest to store properly. All antique jewelry should be stored at room temperature and kept away from direct sunlight, extreme heat or cold, and frequent temperature changes. Wrap up those antique engagement rings and intricate brooches in soft microfiber cloth and store them in a sturdy box. Once you have these items safely packed up, place them in a storage container to keep them out of the way and protected. You can learn more about jewelry storage here.
Other antiques, such as dishes and trinkets, need to be stored in a similar fashion to jewelry. Safely wrap them in a soft cloth and place them in a sturdy wood or acid-free box. Here's a guide on safely packing dishes and other breakable items.
Getting Family Heirlooms out of the House
[bctt tweet= "Whether you don't have adequate space to store your family heirlooms or you're fearful of burglary or extreme weather events around your home, using a portable storage container can ease your mind and keep your heirlooms safe."]
Whether you don't have adequate space to store your family heirlooms or you're fearful of burglary or extreme weather events around your home, using a portable storage container can ease your mind and keep your heirlooms safe. From wildfires to floods, there are times when you just need to grab what you can and go. When this means grabbing only the essentials, it will leave you wondering if all of those precious family heirlooms will ok once you return. Having these items safely stored in a storage container can keep them protected from the elements of the area and free of dust and debris.
No matter what you need to store or why you need to store it, the use of a storage container is a smart one. From furniture to jewelry, there are some family heirlooms that need extra love and care. A storage container will ease your mind, keep the heirlooms safe, and allow you to keep the space in your home for what you need, not what you need to store.