Storing Halloween Decorations and Costumes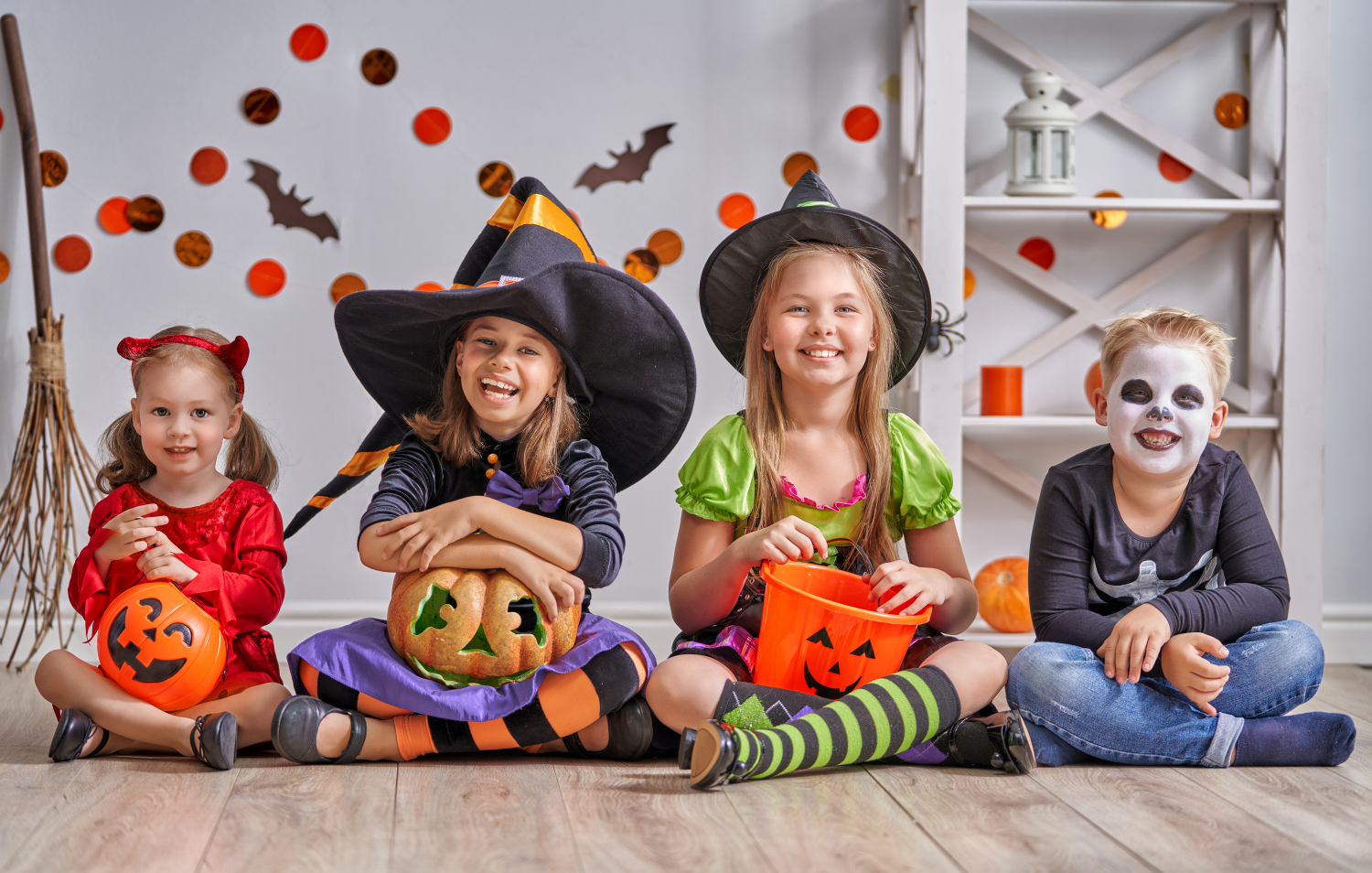 With the holiday season upon us, it's time to start thinking about storage solutions for all of those spooky decorations and creepy costumes. Do you find that your Halloween decorations are taking up more and more space in your home? Instead of shoving everything into the corner of your basement or attic, only to be pulled out all wrinkly and tangled next year, why not think about other storage options you can use to keep those Halloween decorations ready and in great shape? The best part is, these tips can also be used to store all of your seasonal gear and decorations for the other upcoming holidays! Let's take a look at some suggestions for storing your holiday decor now.
Sort Through Everything
The first step to take as you prepare to store all of those creepy decorations is to sort through every item. Go through the decorations that you put up this year, but more importantly, go through what was left behind in the boxes. Assess whether you're really going to use each decoration in the future. If the answer is no, then you should donate or trash the item to get it out of the way. There's no point in storing something you're never going to use again. This just adds to the clutter instead of the creepiness.
If your storage boxes are really in disarray, it's helpful to organize all of your seasonal items at once. Gather all of your decorations from all locations of your home (check the garage, attic, closets, basement, under the beds, etc). Once you have all decorations in the same spot, sort them out by season - spring, summer, fall, winter. You don't want that Santa Claus to be mixed in with the Fourth of July flags when you go to unpack for Christmas! Once everything is seasonally sorted and decluttered, pack the decor into the correct bins together by season and then holiday.
Discard Broken Items and Wrap Decorations
As you go through and sort everything, take great care with all breakable items. If you find anything that's broken beyond repair, don't feel bad that you need to toss it. There's no reason to store something broken beyond use, and you can form new family memories with decorations that are still in working condition.
As for the rest of your decorations, make sure you wrap the breakables up carefully and store them so that they won't get broken while being moved around or unpacked the following year. You can use bubble wrap, crumpled up newspapers, packing tape, and other squishy materials to make sure these items are safe while being stored. This Porta-Stor blog goes over how to properly store dishes and other breakables, and contains useful information that works for Halloween decorations too.
Use a Storage Unit
There may come a time when you realize that you have more decorations than you have space to store them, and that's okay! The holidays are a time to go all out, right? Based on how much stuff you have to store, it might be best for you to rent a portable storage container that can hold all of your decorations while keeping them organized, safe, and easily accessible.
A storage container allows you to store in sections by holiday and hang up those costumes, keeping them from wrinkling, tearing, or taking up precious space in your closet. It's easier on your costumes if you keep them hung up on hangers rather than folded into boxes, especially if you cover them with plastic bags or even sturdier clothing sleeves.
Does your family love to dress up with lots of accessories to make the perfect, detailed costume? You can also keep those piles of Halloween accessories out of the way and protected in a portable storage container. It's much easier to come up with a costume for everyone each year if you don't have to toss out the accessories after a single use.
[bctt tweet="Make storing your Halloween costumes and decorations a breeze with a little organization and some help from Porta-Stor!"]
Keep seasonal totes and bins of decorations labeled and organized together, so that they're easy to find when you need them. This is much easier to do if you have the space to allow for proper organization. Make storing your Halloween costumes and decorations a breeze with a little organization and some help from Porta-Stor!