Summer Storage for College Students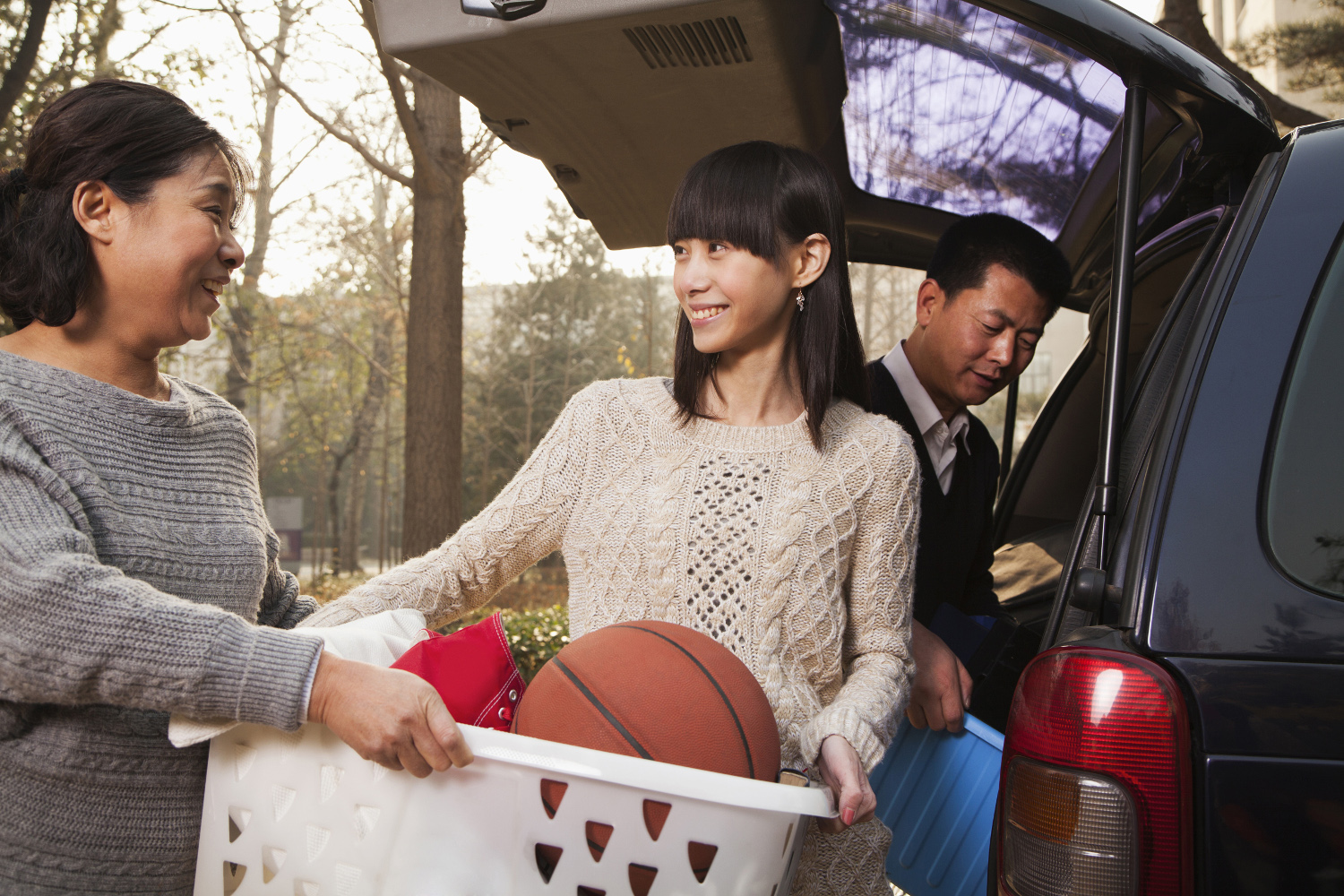 When your college student arrives home for the summer, they're sure to come back with lots of loads of dirty laundry and a new worldview. A problem arises when they arrive at the doorstep with all of that stuff you sent with them to college (and then some). What are you supposed to do with the extra furniture, books, lamps, and boxes once your college student comes home? There are a few things you can do to help ease the clutter and space crowding of a college student's return, and Porta-Stor will take a look at some of those ideas now!
Keep, Toss, or Store
Just like with spring cleaning your house or going through that catch-all closet, it's important to sort belongings into keep, toss, and sell/donate piles. Have your kid go through everything and assess whether or not they really need each item. After a year or more at college, they should know more about what they actually use and what ended up being forgotten. Preferably, this step should be taken before they pack up their belongings and head home, but it can also be done once they've arrived.
If something is used daily at school and is something they will use daily at home for the summer as well, then they need to bring it with them and keep it handy. On the other hand, there are bound to be some items that they took with them to school thinking they would use but never did. These items can either be sold, donated, or tossed. There's no need to bring that item home or store it if it was never used in the first place.
There will probably also be items that are used solely for college life and will be needed after returning to school in the fall. If it's something that they won't need over the summer, it's a good idea to pack it up and store it until they need it again. This policy will keep lots of extra furniture, boxes, and other items out of the way in your home all summer until the kid returns to school.
Dorm Life or Home Life
As your college student goes through their belongings and begins to pack up for the summer, have them assess where the item is needed most. As listed above, there are some things that are used daily and other things that are not. There's no reason to unpack all of their books at home, unless they're actually going to read them over the summer. You will probably be providing your child with towels, sheets, blankets, and pillows, so they don't need to spread out all of their dorm room linens. Similarly, a lot of seasonal clothes that are great for fall, winter, and spring won't be very useful in the summer.
If an item is something that's solely used for school or dorm life and won't be necessary at home over the summer, then it needs to be packed away and put in storage of some kind. This includes things like school supplies, books, extra furniture and linens, seasonal clothing, cleaning supplies, and even toiletries like a blow dryer if you have one already in your home.
How to Pack it Up
When your child is packing and unpacking their belongings, have them check to make sure that there's no dirty laundry or food tossed in a storage bin. There's nothing worse than unpacking for the start of a new school year and finding that tote full of dirty clothes or stale/rotten food intermingling with everything else.
As boxes and totes are packed for storage, make sure everything is clean and ready to use when they get unpacked for the fall semester. This means storing clean bed linens and pillows, as well as dusting and cleaning those desk lamps and picture frames. Having everything clean and ready to use when the school year starts up again makes it much easier at that time, and protects the belongings from damage.
Where to Store it All?
Your college student needs somewhere to sleep and unpack this summer, but whoops…you've turned their old room into your own storage space over the course of the year! You have a car in your garage surrounded by tools and yard equipment, and your attic is full of seasonal items. So just where do you put the boxes and furniture your kid brought home from school?
If you're prepared and have enough space, you may have some room in your garage or a spare room to house their belongings. But if you don't, you may want to look into the monthly rental option of a portable storage container. These handy rentals can be shipped directly to your home, or possibly even the dormitory (check with the school first, before you park a truck in front of their building). Then you can fill them up with items you don't want to have around and send them to be stored at the facility until they're needed again. They will stay safe, protected, and out of the way in the meantime.
Having a portable storage container shipped to the college town allows for faster storing of dorm items and faster unpacking for the fall semester. This allows for your child to just head home with what they need and get started with enjoying their summer. It also allows you the peace of mind of not finding a place to store all of the extra stuff (or tripping over it while it sits in the middle of the living room!)
Helping your college student assess what they need to keep, store, or a toss can help them make sure they aren't lugging around unnecessary items. This is especially important for college students, since they tend to be much more mobile in their living arrangements for a few years. Moving can be a daunting task for you and your student, and by teaching them how to pack lighter and shed a bit of extra junk, you'll show them how to get through this transient phase of life a bit easier. For those extra pieces of furniture, seasonal gear, and other items that need to be kept out of the way for the summer, rent a storage container so you can keep them out of sight and out of mind!