How to Make a Haunted House in a Shipping Container!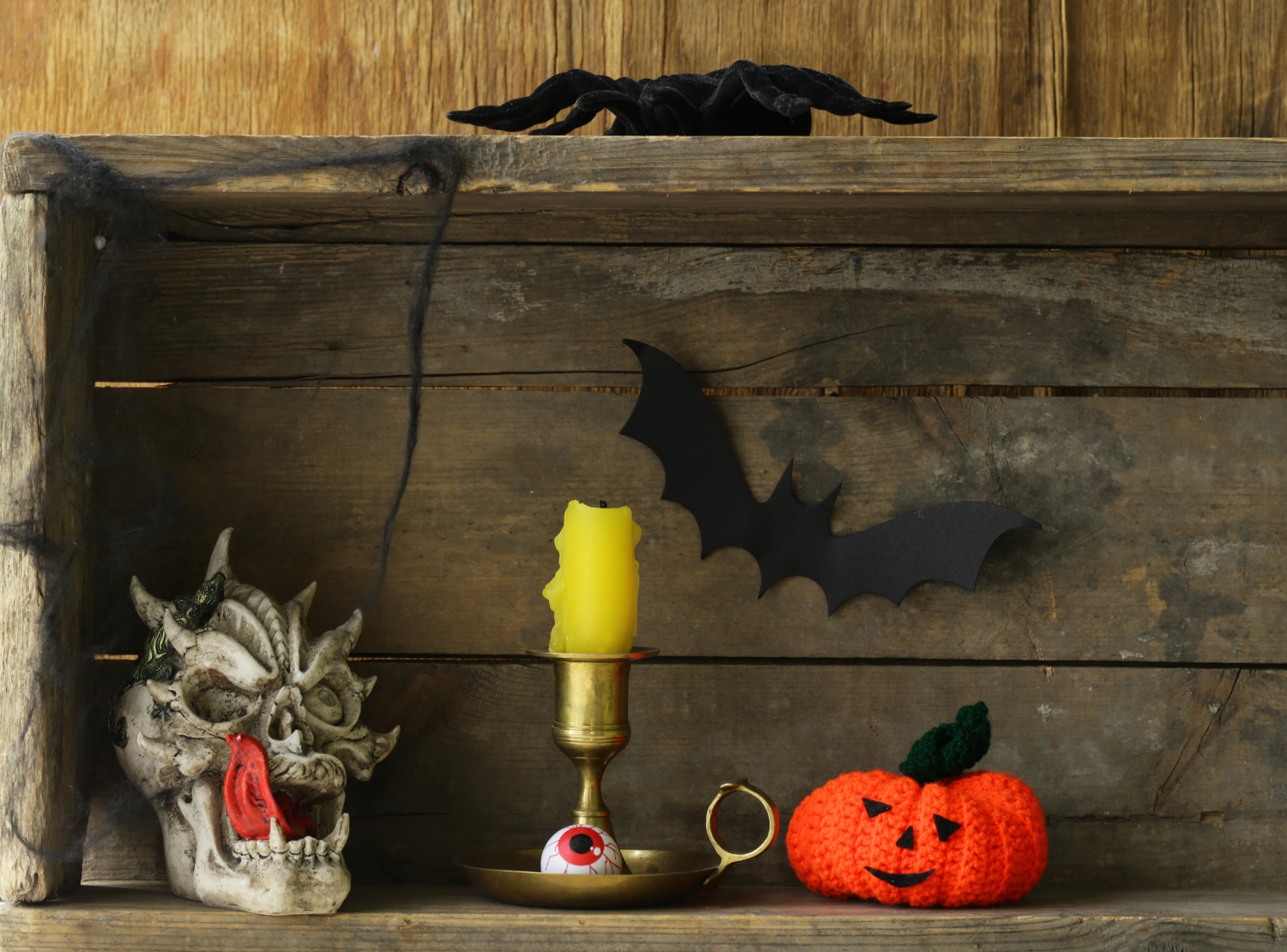 The time of year has come when the witches and goblins come out, along with the superheroes, princesses, and dinosaurs! Halloween is a great holiday for spending quality time with your family, especially if you have children. Haunted houses are a fun-filled tradition, and you can hear the screams coming from inside if you walk past one. But what if there are no haunted houses near your neighborhood? Have you considered building your own? A used shipping container could make your haunted house project idea a reality by providing a durable, convenient, portable structure to decorate. Porta-Stor will take a look at what it would take to build your very own haunted house in a shipping container!
[bctt tweet="A used shipping container could make your haunted house project idea a reality by providing a durable, convenient, portable structure to decorate."]
Tips for Creating a Haunted Atmosphere
Are you overwhelmed by the idea of creating a haunted house? Don't worry, they don't have to have complicated themes. If you're not sure about the type of haunted house you want to create, you can easily get a creepy-feeling room without adhering to a theme. Here are some ideas to get you started:
Use different types of lighting. Consider using black lights, flickering lights, or even strobe lights (just make sure there's a seizure warning at the door if you use flashing lights).
Get some eerie sounds going by playing spooky screams, ghoulish laughter, or other creepy recorded sounds. The Internet is full of options to choose from, or you can even record your own!
A fog machine goes a long way towards making an area seem more spooky.
A gentle fan will get the air moving through the container and add a billowing effect to your cloth and paper hangings and spiderwebs.
Add little details and hang them in the corners or from the ceiling, like fake rats, spiders in their webs, and hanging skeletons and bones.
Hang some black fabric in strands in the doorways to give the feel of entering somewhere scary. This has the added benefit of keeping it dark inside the container.
Section off the space. Haunted houses work best when they feel claustrophobic, not wide open. A sizable shipping container will give you enough space to form some narrow, winding corridors using fabric or another light, easy-to-hang material.
Hang a warning or beware sign outside the entrance. This gives a spooky flare to start the adventure but also gives a nice warning to those about to enter.
DIY Projects for a Haunted House
Short on funds? No worries, it's easy to make spooky decorations yourself with some odds and ends. Let's check out some props and decorations you can build on your own for your haunted house. None of these will need you to modify the shipping container, but they will definitely make for a scarier haunted house!
Grim Reaper - Start with some PVC pipe or other sturdy rod and build this guy to scale. You can use a foam wig holder or other round object to shape his head. Really make him come to life by making a simple cape with flowing dark cloth. It's ok if it's not in good condition – shred up the fabric for a spookier effect! Add some scary accessories to the finished product, like a lantern and hook, which can easily be made in a pinch with cardboard and paint.
Old Dolls - Check the bottom of your child's toy box or the thrift store to get ahold of some creepy old dolls. Dirty up their clothes and hair. Detach a limb or two, and then hang the pieces from some string to make a creepy mobile for people to bump into as they walk through your haunted house. You can stick them into corners or inside other props for your guests to find.
Body Bags - This is an easy, inexpensive way to create some serious scare. Take some black trash bags and newspaper. Stuff the bags and shape it into a long tube. Now grab some duct tape and start taping and shaping. Start at the bottom with the feet and legs, then work your way up to the torso with some wide shoulders. Don't forget a smaller part for the head. Lay a few body bags around the floor, propped up against the wall, or hanging from the ceiling to add some fear factor.
Floating Candles - This trick is more about ambiance than scare, but it looks great in a haunted house. Using toilet paper tubes and battery-powered tea lights, create a mystical vibe by hanging these fake candles from the ceiling of your shipping container haunted house with thin string. Not only does it look great, but it will also add the right amount of spooky lighting to the haunted hallways.
While there are many other things you can do to make a killer haunted house, these are a few ideas to help get your creative juices flowing. The best part is that you don't even need to change the original structure of the shipping container to use it for this purpose. If you just want to rent one of these used containers for the month and host your haunted house, it is so easy to do. Gather some friends and family together and get those scary imaginations flowing to prepare the spookiest haunted house in the neighborhood!
If you do rent a container for this purpose, keep in mind that you should not make permanent changes to it, such as drilling holes or painting it. If you want to decorate the outside, hang some decorations instead!
Considering purchasing a shipping container instead of renting, so you can have one on hand when you need it? Check out Porta-Stor's guide on things to consider before buying a shipping container!