Lake View Terrace Retail Storage Solutions
Are you waiting for an excess of seasonal products from the supplier that are about to hit your shelves or do just need extra space? Porta Stor can help you with your retail storage needs. We provide clean, secure, high quality steel containers that will protect your inventory from the elements. We offer five sizes and four of the five come with a pipe racking system free of charge if needed so you can create shelves for better organization.
Learn More About Our Containers
Typical storage applications implemented by Retail households may include:
Books
Toys
Paper documents
Seasonal items
Unused supplies
Retail businesses big and small have made use of our storage containers. Contact Us with questions or to arrange for delivery to your retail location.
With our free delivery and removal throughout Santa Barbara, Ventura and Los Angeles County we have the best prices around (compare here).  We will also transport containers between locations with our low cost "respot" fee, making us the best option for you.
Portable Storage in Lake View Terrace

Lake View is a town in Los Angeles County. Lake View Terrace gained international notoriety as the location of the beating of Rodney King by officers of the Los Angeles Police Department in 1991. Lake View Terrace is also the setting of much of the 2008 film Lakeview Terrace, starring Samuel L. Jackson.
When extra storage is a need we want you to know that our containers are your best bet. Our storage containers are weather resistant which will keep any documents or items you need stored extra safe. The containers also use a double lock system, this protects each containers contents from theft. We also provide container relocation within Lake View Terrace or to other locations in our Service Area.
Please Contact Us to rent portable storage containers in Lake View Terrace or with questions about our container rental, delivery, and removal policies.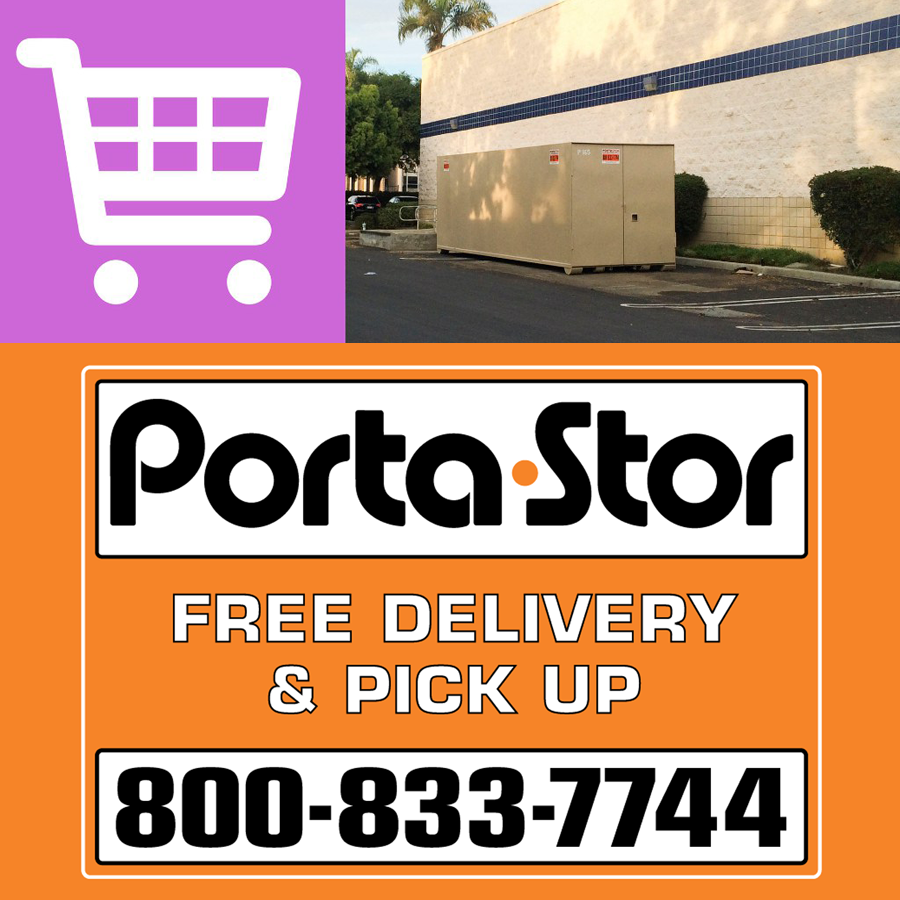 Order A Portable Storage Container
EXTREMELY DURABLE
WATER & AIR TIGHT
 Porta-Stor containers are extremely durable and weather resistant. Each container is equipped with an enclosed locking system to protect your material from theft. Our movable pipe racks are perfect for making shelves or storing long items such as pipe or finish material. Also most of our containers can be moved from one place to another, known as a "Respot", if need be.
FREE DELIVERY
FREE REMOVAL
 Porta-Stor requires a non-refundable 2 month minimum. After the first two months we automatically bill month to month. When you are finished with the container we will prorate to the amount of days that you have the container for the last month. We have NO sales Tax, NO hidden fees, NO setup costs and NO fuel surcharges. Porta Stor also offers FREE DELIVERY & REMOVAL of all storage containers.
Contact us today
1-800-833-7744
330 W Park Row Ave
Ventura, CA 93001