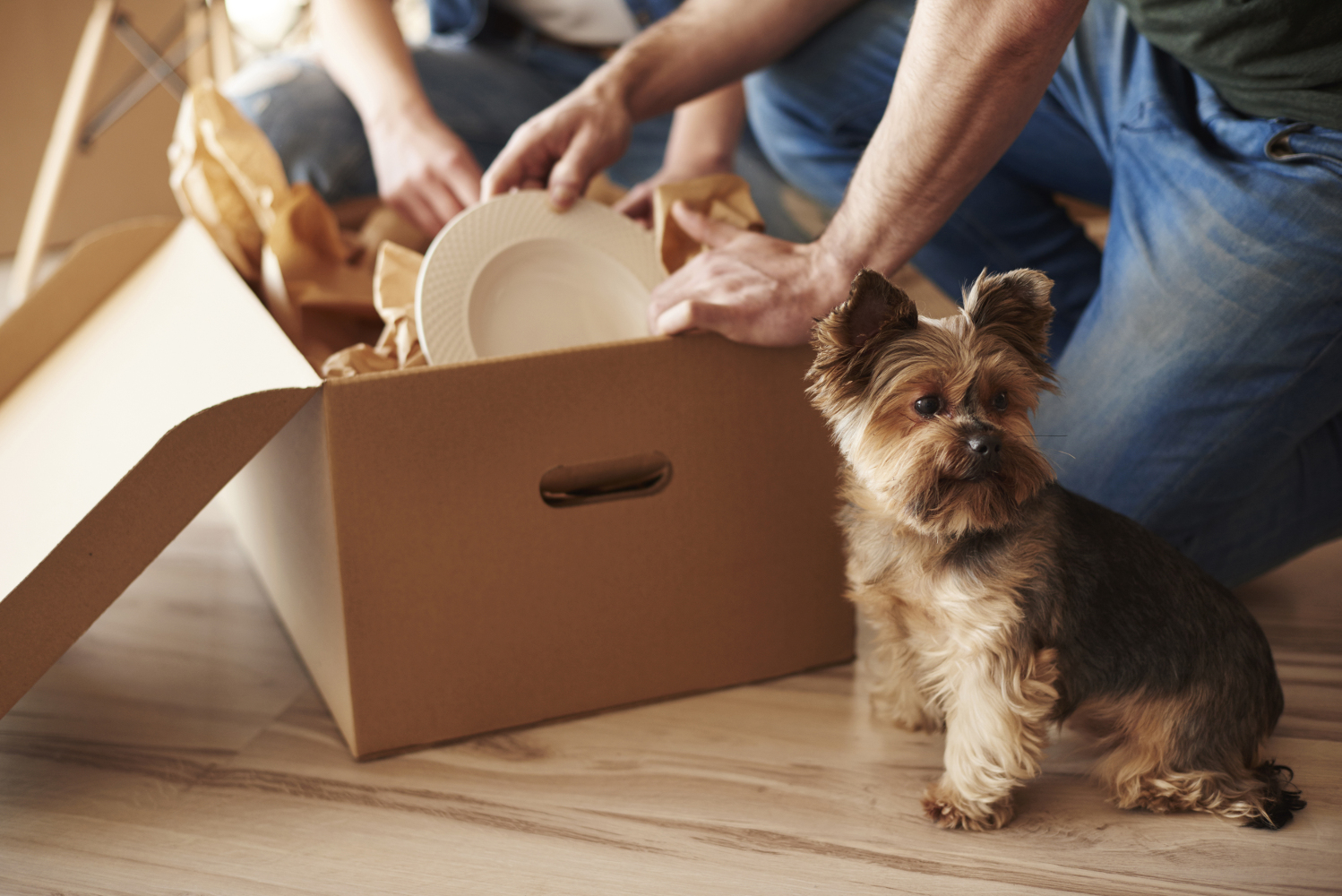 You have found a new place, and now it's time for the packing. Where do you start, and how do you get through it all without going crazy? The closets, the cabinets, and all those drawers are full of stuff that needs to get packed. Let's go over some moving tips and tricks that might help you out.
Do You Really Need All This Stuff?
The short answer is no, you do not need to keep all of your stuff when moving. There are sure to be things you are hanging onto for sentimental reasons, things you are keeping for the DIY project you've wanted to work on for years now, and all those holiday decorations that you plan to use when you have more space. Every home has some clutter stored that the family doesn't really need.
The best first step to take is to clear out this clutter. All of those things that have been shoved into closets or stored in drawers with no real chance of being used are wasting space. Now is the time to get all that out in the open and decide what to keep, toss, or donate. Go through your entire home with this in mind. It will make packing and organizing your new home so much easier if you have less clutter.
Set Up Three Piles
As you go through your things, it is best to set up separate piles. These piles should be: keep, donate, and toss.
If you have time to have a yard-sale as you get ready to move, go ahead and make a fourth pile of stuff to sell. It may be easier for you to sell online as you go. If you go this route, make sure you have the box clearly marked that is full of items to sell.
Your toss pile should be taken out of your house as soon as you have it full, so you are not tempted to go back through it and change your mind. Plus this will help clear your space, which will help clear your mind and make it easier to organize as you get ready to move.
When your donation pile is ready, the same rule applies. Make sure you get it to your charity of choice within the next day, so you do not give yourself time to change your mind.
Now with this step done, you are ready to organize and pack all the belongings you are keeping! If you want more tips on decluttering, check out Porta-Stor's blog on that topic here.
Sort Your Things By Category
Notice that this section is not labeled "sort your things by room." This is the first step in an organized move and an organized home. What it means is that you will sort through your things before you pack them, so it is more organized when it gets packed, and you will know where everything is located. For example, go through all of your clothes or all of your books at the same time so you know what you have and if you really need it. You might find duplicates of something or realize that you have an unnecessary amount of one type of thing.
How Will You Move?
It's always important to research any company you plan to use online. Look up moving companies to see what option is best for you. You might end up wanting to use a storage container that you can pack yourself as you go, or you may prefer a moving truck with workers doing the heavy lifting. Just make sure you look into the options and have one ready before the time comes to actually move.
This leads to the next moving tip: make sure you set up the right moving day for you and your family. If you are hiring a moving company, make sure you hire them about a month out from your move date. If you are able to have some flexibility in the date you move, search for the least expensive option and remember that most moving companies are busiest on Saturdays. It may be to your benefit to try and schedule your moving day in the middle of the week. You can find more information on the best times of the year to move here.
Create a Moving To-Do List and Calendar
Get out that notebook and start making a list. This moving tip will help you put what you need to do first into top priority and plan when each task needs to be done. Go ahead and use your family calendar to write important things down too. That way your entire family knows and can help you get things done. This takes the stress off of you and allows for your family to do their part and get involved in the move.
Packing Tips
Now that you are organized and have gone through all the clutter, it is time to start really packing up your belongings. Here are a few moving tips that will help you make it easier:
Kitchen:
When you pack your plates, you can stack them vertically, like records, and they will be less likely to break. You can find more information on backing breakables here.
When you pack your casserole dishes and other breakables, you can use your clothes or towels to pack around them like bubble wrap. This does two things at once - you get your dishes packed, plus some of your clothes as well!
Use your socks to pack your drink ware. Again, you are packing your dishes and some of your clothes at the same time.
Electronics:
Before you unplug and take apart your TV or any other electronics in your home, make sure you take a quick picture of how everything is hooked up, so it is easier to put together at your new home.
Closets:
In your clothes closets, leave the clothes hanging, and pull a large trash bag around sections of them. Make sure you then secure the trash bag around the hangers. This way you can keep all clothes on the hangers and move them from one closet to the new closet a lot easier.
Drawers:
As you go through all the drawers in your home, from the kitchen to the bedroom, keep Ziploc bags handy for the little things. You can keep it all together and move it while still in the drawer without worrying about losing something tiny.
Simply place plastic wrap over the top of the clothes in your drawers and press it down. This holds your clothes in place and keeps them sealed for the move.
Use any and all baskets and suitcases you have around your home. These are great 'boxes' for packing things in, and it gives you fewer boxes to move, since you are taking these baskets and suitcases with you anyway. Use them!
With just these few basic moving tips, you can make your packing and moving process much easier and more organized. Take it all one day at a time, and try to enjoy the process. Moving into a fresh new home can be exciting!