Packing Up Your Holiday Decorations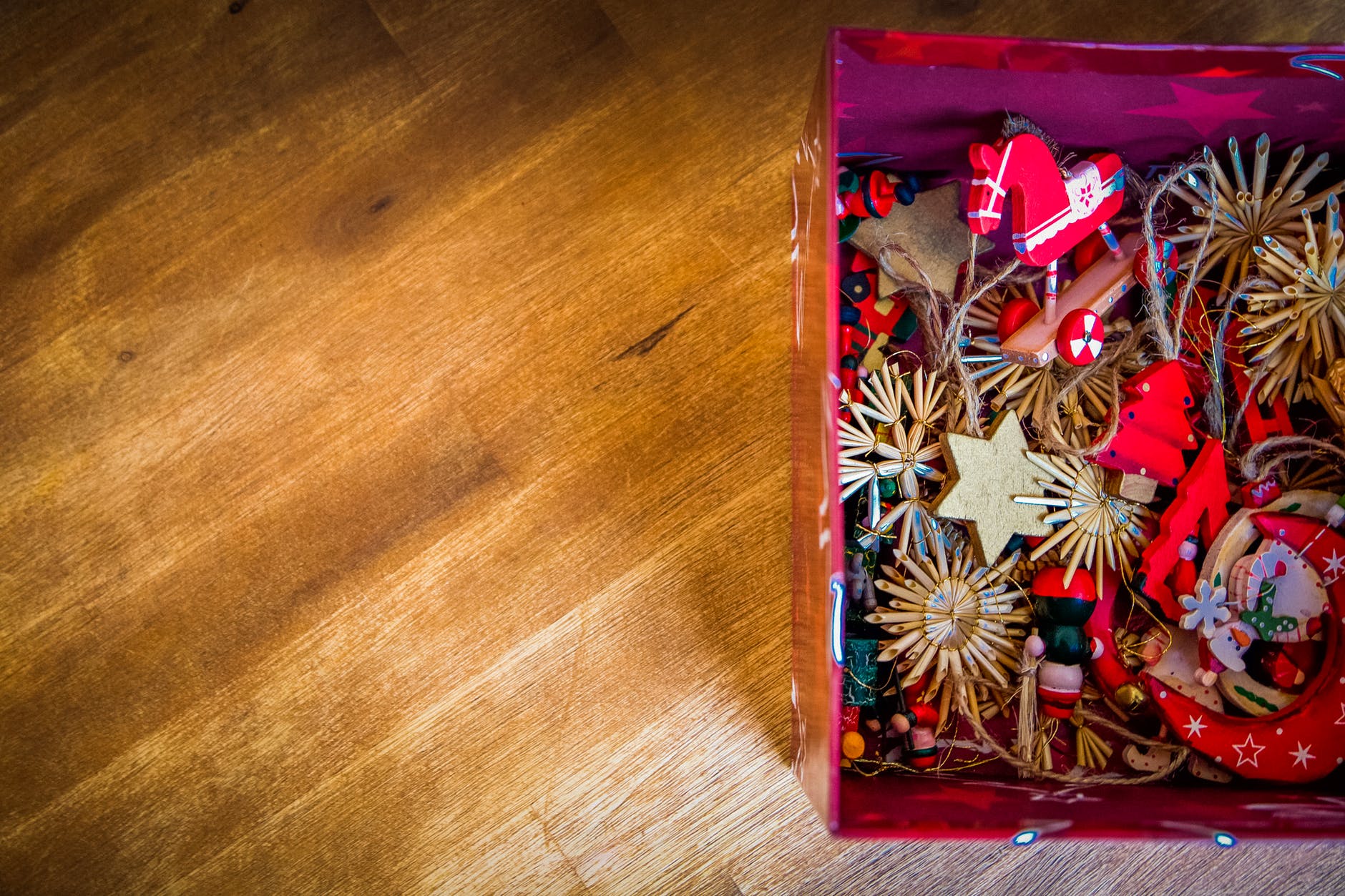 The holidays are over, and the kids are back in school. It's time to get your home and your family back into a routine, and this includes getting your house back to normal by putting those holiday decorations back into storage. It's fun to get your home all decorated as the holiday season starts, but putting it all away can get frustrating fast!
As you begin storing away your holiday decorations for next year, keep in mind that if you take the time to store the items properly, it'll be much easier for you to pull it all out to decorate next year. Below, Porta-Stor will go over a few storage ideas that will have your holiday decorations so organized that you'll be amazed next year when it's so easy to unpack them all again!
Sort Everything
Whenever you begin a packing project, the best first step to take is to sort and organize everything. Make sure like items are together and ready to go into the same containers and areas. As you sort through everything, check to see if there are any decorations that are broken or that you simply don't want to use anymore, and get them out of there. Remember to check the bottom of the previous year's packing boxes when you do this, so you don't continually re-pack broken, unwanted decorations for no reason.
Also remember as you pack to label the outside of every box and container with its contents, so it's easy to see where everything is when you go looking next year.
Lights
It always seems like dealing with Christmas lights is a never-ending battle, and one that will drive you to the end of your ropes! From broken or burned out lights to tangled cords, there's a lot that can go wrong with these decorations. Start by making sure that they are all still working properly before you even store them. If you have many different strands of lights, take a piece of masking or painter's tape and label them with a marker with phrases like "front window" or "above garage." Labeling each strand so you know where they go when you decorate next year will save you so much time and guessing.
After you've done that, make sure to wrap each strand securely to help prevent the bulbs from breaking while being stored. You can purchase a reel that helps you roll up your strands of lights, which keeps them protected and prevents them from tangling up. It'll also make it easier to wrap the house and tree with these lights next year, since you can just unroll as you need to. No more tangled up messes of Christmas lights stuffed into boxes!
Ornaments
These are memories from vacations, family creations, and many other special moments immortalized in small hanging decorations. It's important to store them carefully, since they tend to be both fragile and emotionally important. The best way to store your ornaments is to use an ornament storage container that's designed with layers. Fill any empty spaces between the ornaments with tissue paper to help prevent movement when being stored.
Most of these official ornament storage containers have up to 3 layers of fabric-lined trays that allow you to store ornaments in a way that prevents them from hitting each other or getting tangled up. If you don't want to buy something like this, you can simply use tissue paper and smaller boxes to store the ornaments, and then store the small parcels in a larger tote or box.
The Christmas Tree
Aside from the numerous lights, ornaments, and tree topper, if you have an artificial tree, you have to find a way to store the tree itself. This is an oddly-shaped thing to store, and there really is no right or wrong way to get it done, depending on the space you have available. However, there are some ways to store a Christmas tree that are easier and more compact than others.
If you store your artificial tree correctly, it will last you many years to come. Due to larger trees being too bulky to haul up a flight of stairs or push up into an attic, you might want to consider storing it on the floor where it's displayed, if that's an option. Maybe in a storage closet, the garage, or a spare room nearby.
You can also invest in a rolling case that makes moving and storing the tree a breeze. These are heavy-duty bags that can easily store your tree without you even having to dismantle it at all. You just shove all the branches into the bag. Some are even big enough for you to store your tree still decorated, making putting up your holiday decorations next year that much easier! (Obviously this should only be done with well-secured, non-fragile ornaments.) Either way, a tree saver bag is a great option to keep your artificial tree from damage and dust as you pack it up and store it until next year.
Holiday Collectibles
As you store your holiday collectibles, make sure that you place the heavier and larger items on the bottom of the storage container first. This prevents breakage of items due to pressure from above.
When weight isn't an issue, also consider how you decorate as you pack up. Place the items you decorate with first at the top of the tote. As you unpack to decorate, you can get started decorating right away instead of making a big mess before you even begin while trying to find the right ornaments. This makes the decorating more fun and less stressful.
Gift Wrapping and Boxes
Wrapping materials can be bulky and easily torn or crumpled, ending up in the trash. One easy way to store your extra rolls of wrapping paper and gift bags are hanging garment bags. They can hold multiple rolls of paper as well as gift bags and ribbon and keep them safe from moisture and damage. Then they can easily be hung up in the rafters of your attic or in an extra closet. Another option is a flat plastic bin that can fit underneath a bed.
Where to Store?
So you have all of your decorations packed away. Where do you put it all now? It's best to try and store them by category. This helps you save time when you get it all back out by not making you empty all your boxes at once, trying to find certain items. Remember to label everything!
You can place outdoor holiday decorations in your garage or a storage shed. Consider using the rafters of your attic or garage as storage space as well, especially for long, awkwardly-shaped items. Storing these items up and out of the way makes for less stress and more space for you for the rest of the year. Heavy-duty support beams added to your rafters can hold up to 250 pounds of weight.
Check out Porta-Stor's blogs on improving your attic, garage, and basement storage for more information.
Also, don't forget about portable storage containers! Holiday decorations are the perfect belongings to put into long-term storage. You only need access to them once a year, and they tend to be fragile and take up a lot of space. Porta-Stor can help. We have several sizes of container that we will bring right to your door and remove when you're done packing it up!
It's easy to just want to throw everything into boxes and be done with it, but if you take the time to really sort out and store your holiday decorations safely and neatly, you will create a more peaceful decorating season next year. Not only that, but you will also keep your decorations protected and in great shape for years to come!