Packing and Storage Mistakes to Avoid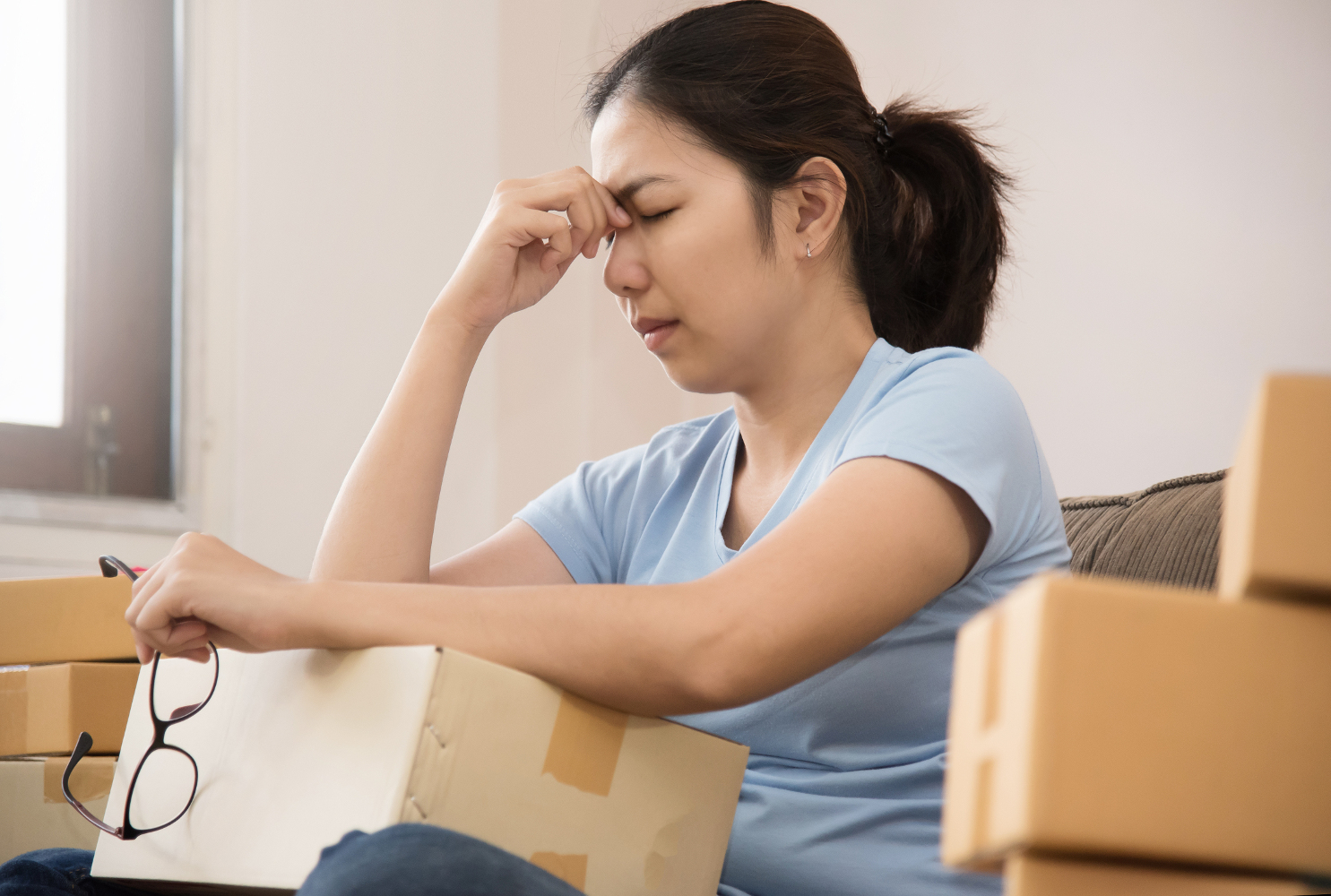 When you're getting ready to move, there are so many things that need to get done. The actual packing and storing of your belongings may be the least of your concerns, with all of the sorting, organizing, cleaning, and other tasks that are also on the list. If you get rushed and disorganized, there are some mistakes that are easy to make. From not marking things correctly to stacking boxes regardless of size or contents, Porta-Stor will go over a list of packing and storage mistakes that you can avoid if you just slow down and take your time.
Packing Mistakes and How to Avoid Them
Using the wrong moving materials. One of the most important things you need to pay attention to is the size of your moving boxes. Each box's size should be based on what you are packing in it. Try to stick to just a few different sizes of boxes rather than all the randomly sized ones you collect from your local store. Having similar box sizes helps you have a more uniform and organized packing job as you stack the boxes in the moving truck or storage unit.
Not enough materials. Remember to make sure you have enough packing tape, packing paper, and markers to label your boxes. The better organized you are with your moving materials, the smoother your move will be.
Boxes weighing more than 50 pounds. Do not over-pack your boxes just because more can fit in there. If you end up with empty space in a box, but it's already feeling heavy, just fill this space with some packing paper so your items do not shift around in the box. A box that's too heavy could bust through the bottom, fall off the stack it's sitting on, or hurt your back when you try to lift it. Also, never put heavy boxes on top of lighter boxes, since they will squish them or fall over, causing damage to your belongings.
Disorganized packing. There are so many ways you can get yourself into a frenzy while you pack your belongings. Try to keep all moving supplies in a nearby area with everything you need easily accessible. Go one room at a time, and pack each one completely, making sure you wrap fragile items well. Properly label all of your boxes so you and the movers know what's in each and where they go. This is also a great time to get rid of broken, old, or rarely used items. There's no need for you to pack things you will not use in your new home. Porta-Stor's blog on decluttering can further help you out with this process!
Forgetting to delegate. If friends or family members offer to come help you purge or pack, take them up on the offer. If they know you well, they will have a good idea of what you want to keep or toss. This goes for unpacking as well. Set them up in an area that you may not be able to get to for a while, and let them know what you would like them to do. This will help you focus on the areas you need to while they help you in other areas that are towards the bottom of your list.
Waiting until the last minute. As easy as it may be to put off going through all of your belongings and getting them packed up, it'll really be less stressful if you take a couple of hours each day and go through a closet, a room, or some cabinets a little at a time. Most rooms can be packed up correctly if you give yourself just a couple hours of uninterrupted, distraction-free time.
Storage Mistakes and How to Avoid Them
If you use a storage unit for your move, whether it's for more storage space or to hold items you don't need at the moment, there are a few mistake to avoid there as well.
Choosing the wrong size of unit. You should carefully calculate just how much space you will actually need based on what you are storing. If you rent a unit that's too small, some of your items could end up damaged because you crammed it all in. Should you rent a storage unit that's too big, you will end up paying for unused space, costing you more money than necessary.
Failing to research storage companies. When you put your belongings into long-term storage, you are trusting these items to a third party. You really want to make sure you know who you are leaving your stuff with so you can trust them. Make sure you read reviews and ratings as well as asking friends or other people you trust if they have a storage rental company they might recommend.
Not purchasing proper insurance. Along with researching storage companies, you should also research insurance companies. Your homeowner's insurance may not cut it when your items are in storage, so find out whether you need to purchase a supplemental insurance for your storage container.
Packing boxes carelessly. Taking the time to correctly pack your boxes and not make them too heavy is essential if you are storing them in a portable container. Using only three sizes of boxes (instead of a random assortment) helps you stack them neatly and safely. Make sure the boxes holding fragile items are labeled as such, and that these are stored safely in your storage unit.
Storing wet or dirty items. Never put anything into long-term storage while it's still wet or dirty. Moisture and grime can attract pests and mold, causing damage to those items and others around them.
Storing items directly against the wall. Some materials attract moisture, and solid metal tends to collect condensation. Make sure you pack onto wood or grated metal shelves as you pack against the wall.
While there are so many things to consider and get done during the process of moving, make sure you take the time to get organized and prepared in all the ways you can. It will make your move a little less stressful and give you peace of mind. If you want more information, you can find more storage organization tips from Porta-Stor here!