Use Portable Storage for Spring Cleaning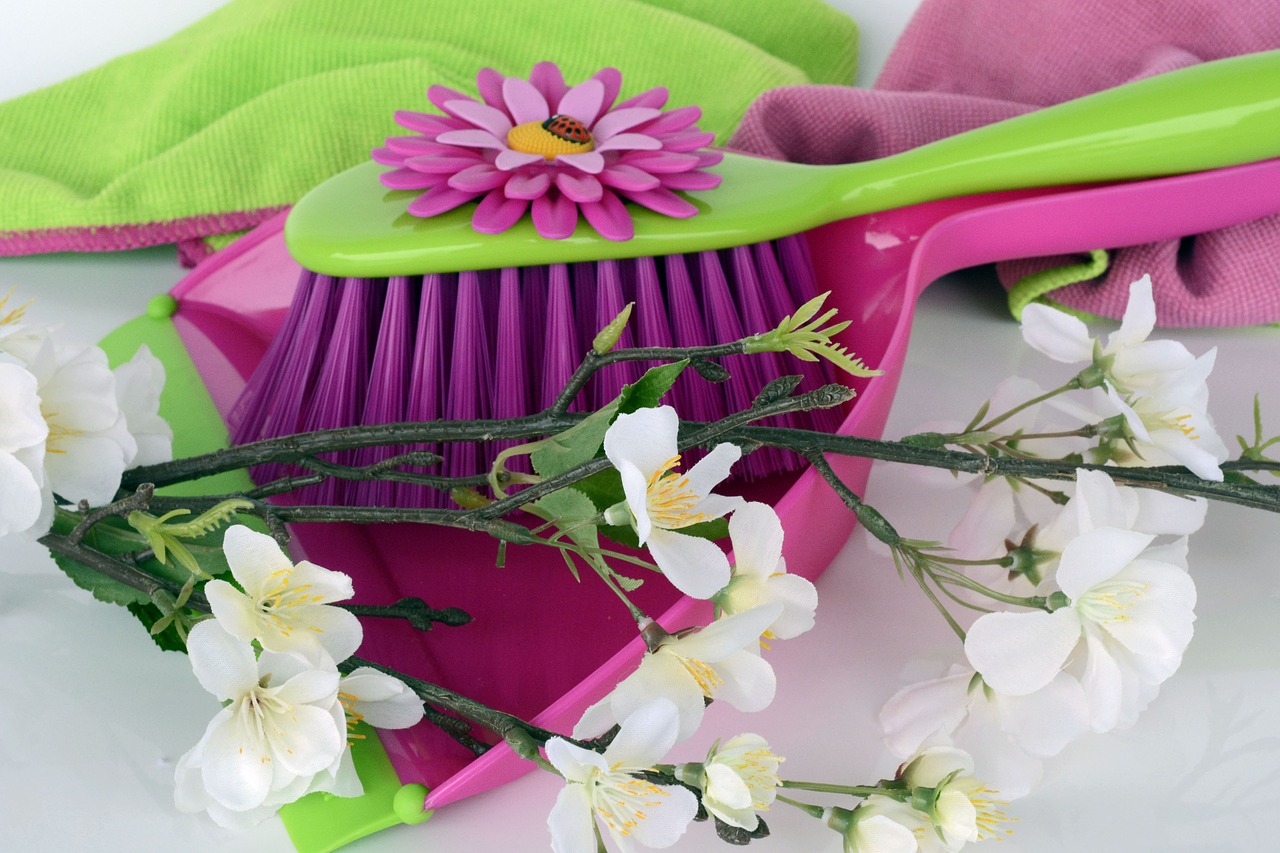 Winter's over and spring is finally here! Many people use this time of year to clean out the house with spring cleaning. The weather is mild, the days are getting longer, and it's also the time of year to change out winter clothing and gear for summer ones. Cleaning, organizing, donating, and throwing away belongings is a great way to clear out the house. Spring is also a great time for redecorating and remodeling. Depending on how much you have to put away during the spring and summer, you should also consider putting some things into storage.
Here are some tips on how to utilize portable storage while you spruce up your home for spring cleaning:
Extra Storage Space
A huge part of spring cleaning is getting unused items out of the way and into storage. Many families struggle finding enough space in a house for all the seasonal gear, clothing, and tools that accumulate over the years. Renting a portable storage unit is a good way to greatly increase the amount of storage available to you. A Porta-Stor unit can be sent straight to your home, kept there until you are finished filling it up, and taken away to a secure location for safe-keeping for as long as you need. Your belongings are also always available to you when you need to get them back out.
Redecorating and Remodeling
If you plan on doing some redecorating, a storage container will help you temporarily move your stuff out of the way while moving around large items. Once you've placed everything where you want, you can decide whether or not to leave certain boxes and furniture in storage long-term.
It's even more important to get your things out of the way if you plan on doing any remodeling work on your house. By extending a kitchen, adding another bedroom, or putting a bathroom on the floor that didn't have one, you can make your current home into a dream home. However, this process can take a long time, leaving you with even less storage space for days or even weeks at a time. Keep all of your furniture and other belongings out of the way and safe while redecorating.
Deep Cleaning
It's much easier to deep clean your house if the furniture and clutter is out of the way. You can use a storage container to temporarily remove these items from your home. They will stay safe and away from the elements while you do what needs to be done. Scrub the tiles and hardwood floors, shampoo the carpets, or even paint the walls without fear of damaging your belongings!
Spring Cleaning Tips
Here is a short list of spring cleaning tasks to help you with your project:
Clean from top to bottom in a room. This keeps dust and debris from falling onto lower, already-cleaned surfaces. It also helps you keep track of what you've already done.
Replace smoke detector batteries and test them.
Clear clutter from counters and shelves. Wash the surface as well as the knick-knacks that you replace.
Pull out appliances and clean behind and underneath them.
Air out and/or steam clean furniture and mattresses.
Organize the closets and put seasonal clothes into storage.
Clean window and door frames, room corners, air vents, etc.
Fix problems as they are found. When you've completed repairs, put rarely-used tools into storage.
Clean the outside of the house too.
Remove weeds, trim the bushes, plant flowers, spread mulch, and otherwise take care of the lawn.
Rent a portable storage container for furniture when cleaning floors.
Remove patio furniture, yard tools, and warm-weather hobby gear from storage. Put winter tools and other gear you won't use during the warmer months into storage.
Keep Porta-Stor in mind while you perform your spring cleaning this year. A portable storage unit is a great tool to use to get extra stuff out of the way while you clean, organize, and redecorate. If you want to read more about using portable storage to stay organized, check out Porta-Stor's blog here.