Seasonal Sports Equipment Storage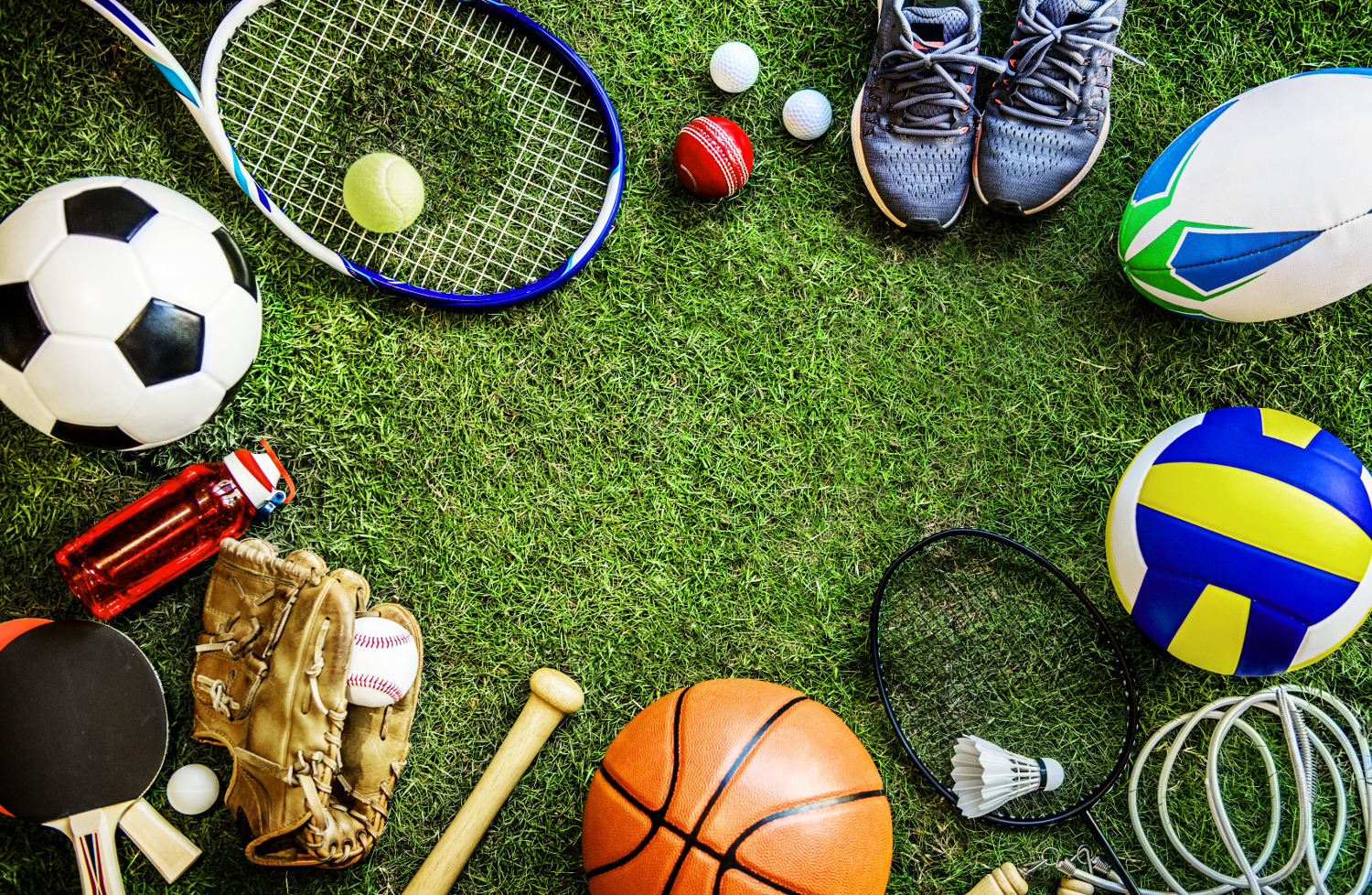 When the seasons change, so do the sports that get played. As those seasonal sports switch out with the weather, what are the teams and organizations supposed to do with all of the bulky sports equipment until the next season rolls around? You don't want football pads getting in the way of basketball practice, and you definitely don't want gear to get damaged by being shoved into a small storage room. It might be time to look into using a portable storage container for those piles of seasonal sports gear stacked in the corner of your locker room. Let's take a look at some ways that a portable storage container is a great solution for sports equipment storage.
Portable Storage Benefits
Portable storage containers provide several benefits that can aid a sports team. They are large and can contain a lot of equipment. Not only will a shipping container hold lots of gear, but it can also be easily moved wherever you need it. Have your equipment follow the team to another city with ease! They're also durable, so they won't be easily damaged by rough use while providing the security and protection you need to keep your gear safe. They can come in a variety of sizes with extra modification options, such as shelving and climate control.
Container Sizes
If you're considering using a portable storage container, you have several options to choose from when it comes to size. Using one or more smaller storage containers allows for more organization and even greater mobility. On the other hand, a larger container is a cheaper, simpler option that lets you store a lot of gear in one location. As you store those items, you can put the gear you need for the upcoming season up front, rotating the sports equipment according to the schedule.
Storage Ideas for Sports Equipment
When you put that gear into storage, there are a few things you should do before closing up and securing it until next season:
Inspect everything to ensure that your gear is in good condition and safe to use for the next season.
Take care of any needed repairs to gear before you store it.
Properly clean all the equipment.
Do an inventory to see if you need to replace anything.
Use a clean sheet or linen to cover larger equipment, to keep it safe from dust, moisture, and small dings.
Store the equipment in an organized way and label everything.
Sports that Require the Most Storage Space
Not all sports need a storage solution, but there are a handful that use a large amount of gear. Coaches and players of these sports might find themselves running out of room to store their gear in the off seasons. Portable storage containers provide a safer, more secure way to store this stuff. Let's take a look at which sports may benefit the most from using such a container:
Golf - Golf can be a fun activity for all ages throughout all seasons, but the gear is a hassle. Those heavy golf bags and clubs are bulky and awkward to store. Individuals tend to store this gear in their trunk or garage. This is okay for short periods of time, but they really should be stored in a climate-controlled area. If the clubs have too much exposure to the elements, it will decrease their longevity. A portable storage container is great for groups of golfers who want a centralized location to store all the gear away from their homes.
Soccer - Soccer is a sport with gear that will quickly overtake a garage or locker room. With shin guards, cleats, portable goals, and balls, the space taken up can add up fast. Unless you want to be replacing these pieces of gear each season, you might consider a temperature-controlled storage container. Protecting the equipment from the elements and away from the high-traffic areas will help keep it ready to use when the next season rolls around.
Football - All the gear that comes with this sport seems to be larger than life. From helmets and pads to practice equipment, there's no way to properly store all of this stuff in a garage or closet. Using a portable container for football equipment storage will save you headache, space, and money by keeping it organized, clean, and ready to grab next fall.
[bctt tweet="Using a portable container for football equipment storage will save you headache, space, and money by keeping it organized, clean, and ready to grab next fall."]
Snow Sports - Snow gear is usually awkwardly shaped and bulky. Also, depending on your location, it can only be used for certain times of the year, so it's an obvious sport to make use of a storage container. Setting your skis or snowboard up straight in a storage container and keeping your snow suits hung up and covered will ensure that they're ready to use when that first snow falls next year.
Water Sports - Keeping your jet skis, boats, and other water sports gear protected in a storage container will give you peace of mind that they will be protected from the elements until you're ready to pull them out next season. Not to mention how much space this sports equipment can take up. Using a storage container will give you your space back in your garage and driveway while saving you money on having to replace the gear that got worn down from improper storage.
Making sure your sports gear is clean, safe, and stored properly will keep it ready to use at the start of the next season. Making sure it's organized and clearly labeled will also let you know where your gear is at all times. Bring your team's equipment along to travel for away games or keep it protected at home as long as necessary. As you transition to the next sports season, think about using a portable storage container to keep your gear safe and organized, so you and your team can enjoy the new year without the gear of last season's sports getting in your way.
Don't need sports equipment storage, but interested in learning how to utilize a portable storage container for other seasonal items? Check out Porta-Stor's blog here!