Spring Cleaning Tips – Will You Need Extra Storage Space This Year?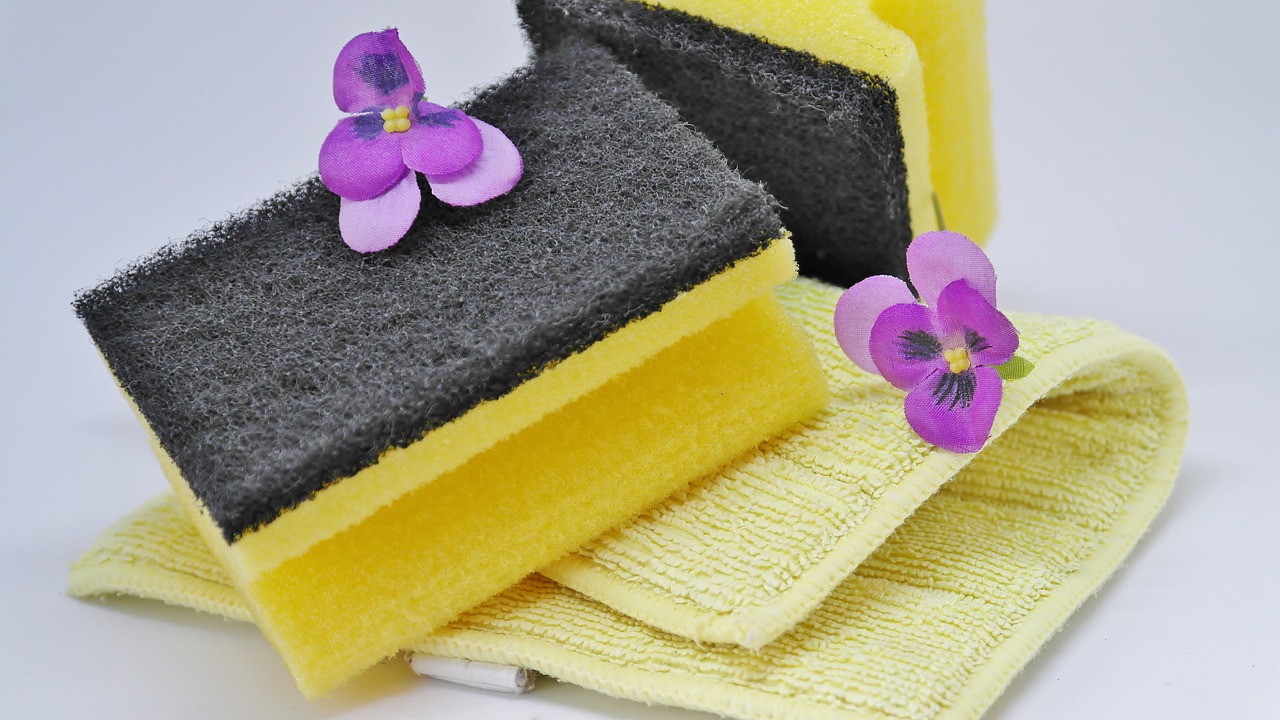 What is it about the spring months that makes people feel like we to clean and purge our houses top to bottom? Part of the reason is that in many locations, there's a rotation of seasonal items from storage to more accessible spots. From clothing and linens to seasonal tools and sports equipment, you may have many belongings that you don't use in the colder months but will need in the warmer ones. As the weather warms up, it's time to put away the heavy sweaters and big blankets and pull out the short sleeves and lighter linens. Open the windows to air out your home, and feel the warm breeze flowing in. What better time of year to lighten the weight of stuff in your home and get reorganized for the busy warmer months ahead?
Spring cleaning is a daunting task, and you can easily feel overwhelmed by the process. That's why Porta-Stor has put together a small list of spring cleaning tips to help you get started, so you can get it over with quickly and move on to more exciting spring activities!
Declutter Room by Room
There's no need to get everything accomplished in one day. Spend a week or more on the decluttering process, making sure to completely go through one room at a time. Each day, pick a room and go through everything in it. That way you won't be left with a whole house in disarray until the job gets done.
Make sure you have three piles ready. One for trash, one for donation, and one for items to sell. As you clear out the clutter from each room, either put the item away where it belongs or put it into one of those three piles.
At the end of the day, take the trash bag out to your garbage can, and put the items to donate into your trunk to be taken away. This way, those items are out of your home, and you are ready to move on to the next room. Complete this process for every room and closet in your home until you've been through your entire house. You can read more about decluttering here.
Improve Your Organization
You have decluttered every room and closet, but now you need to go back through and make sure that every thing has a good place. For instance, do you seem to have a charger from some electronic device in literally every room of your home? Start creating places in your house for certain items to go, and make sure your family knows the new system. This way, you will limit your time decluttering or looking for something the next time you clean up. Completing this task for certain items is also a good way to get rid of duplicates or things that your family no longer needs.
Going Through the Storage Areas
Now that you've tackled the inside of your home, it's time to go through the garage, attic, basement, and/or shed. These are the places where larger items accumulate, especially seasonal ones or those you're unsure of what else to do with.
The first step is to sort. Weather permitting, move everything out of the garage and onto your driveway. Pull everything down from the attic. Getting your belongings out into the open will make it easier to go through them, clean, and get the job done. This is the time to throw out those deflated basketballs, broken lamps, or anything else that's no longer able to serve its purpose. If you have gear for sports your children are no longer playing, consider selling or donating those items. Get rid of anything you don't expect to use again.
Next, place sturdy shelving in your storage areas if you need extra space. This is an easy task that can greatly improve your space and organization. Then start putting everything you're keeping back in its place, so you can find it when you need it.
If there are just too many larger items that you need to keep, but you want the garage space for something else (like actually getting your car in there), consider renting out a portable storage container for those larger and seasonal items. That way they are kept secure, clean, out of the way, and easy to get to when you do need them!
Deep Clean It All
Now that you've cleared out and organized all the nooks and crannies of your home, it's time to clean, clean, clean! First, you should dust everything from the baseboards to the ceiling fans. Clean your carpets and floors, remembering the spaces under the beds and shelves.
Set up a box in your garage or hall closet that you can have at the ready for anything you want to donate throughout the year. This will help cut down on clutter and allow you to always purge things your family doesn't need any longer. As the box gets full, take it to your local charity of choice and set up another empty box .
When You Need a Storage Container
As you clear out the clutter from your home, you may find that you have more things to keep than space to store it. It's okay – you just need to use a portable storage container to hold some of your extra belongings! From holiday decor to your snow-blower, seasonal gear is perfect material for long-term storage. Sorting seasonal and larger, rarely used items into a storage container can free up tons of space in your home. Surround yourself with the things you'll enjoy and actually use to make the most of your living space!
There's no fool-proof, effortless way to spring clean your home, and not all of these ideas will fit what you need to do. The best thing you can do is take it at your own pace and clear out what you no longer need. This will leave your home clean, fresh, and organized.