Storage Solutions for the Hospitality Business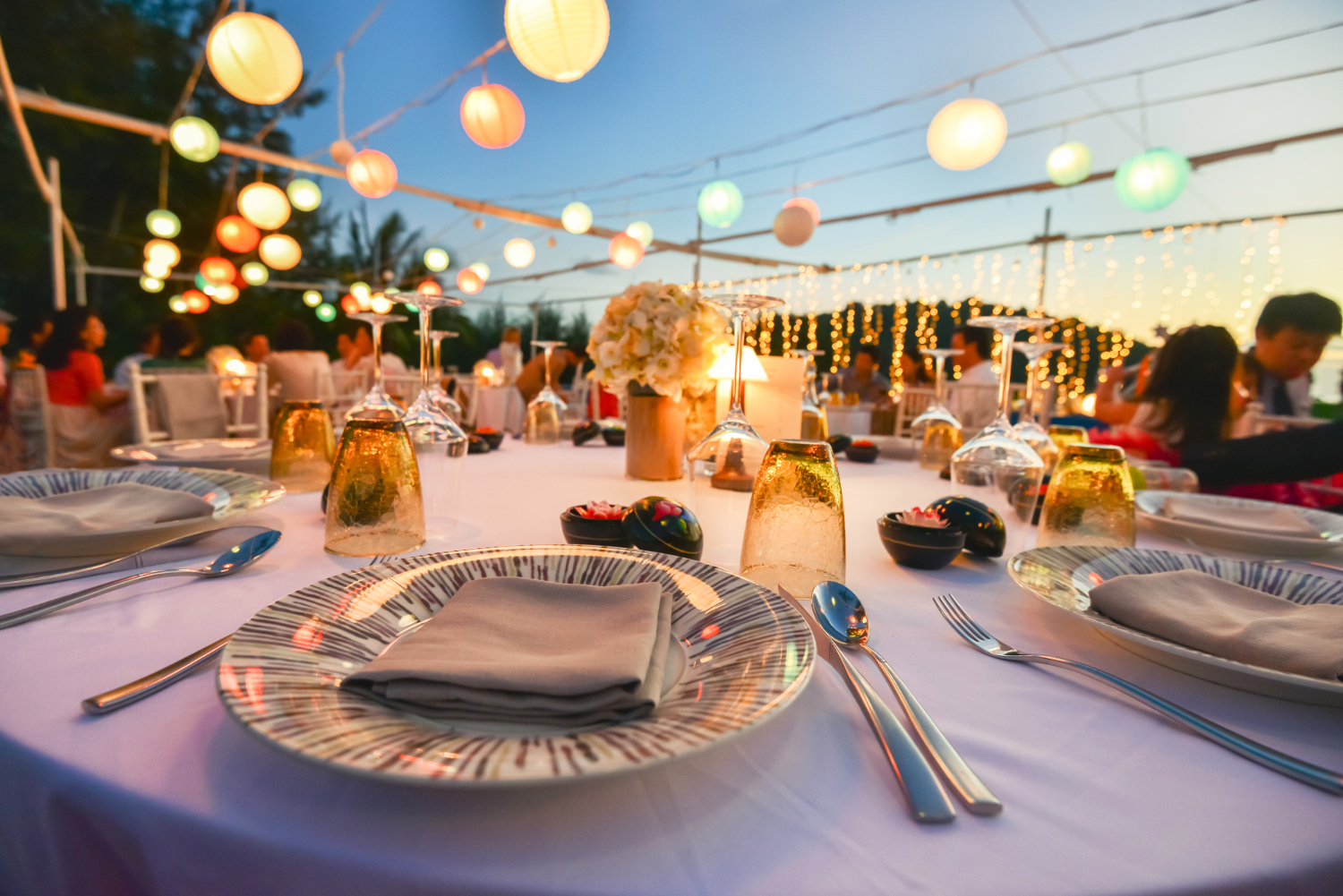 If you're in the business of planning parties or large events, you're familiar with the large amount of decor, tables, chairs, and other equipment required. While it's beautiful when set up for the event, this stuff takes up a ton of space, and trying to find a place to put it all before or after the event can be a hassle. Some event locations have great storage space, but most do not, leaving the event planner looking for places to stack those tables and chairs and safely store that dinnerware. If this sounds familiar, then using a shipping container for storage could be the right choice for you. Here, Porta-Stor will take a look at a few ways you can use a shipping container as a storage solution for your hospitality business.
Transport Your Equipment
If you're catering a large event like a wedding or a business conference, chances are you will need quite a few serving dishes, tables, chairs, and other equipment. If you own the business and have to store everything at your home or your business location, you know how tough it can be to get from location to location. A portable storage container is a great storage solution for you. Shipping containers are easily transported from your current location to the location of the event. They can also be taken to a long-term storage location between events, if necessary. This way your supplies can easily be stored and moved from place to place within a single container without extra work.
Store and Transport Bar Supplies
A portable storage solution is also great if you need to transport your own bar supplies. This includes everything from glasses, alcohol, tables, and linens. If you have your own restaurant or bar, but are catering an event at another location, you could get your supplies from your regular location to the event's location with ease. There are great ways to customize your shipping container to make it safe and organized to store and transport even the most fragile parts of a mobile bar.
Expand Your On-Site Storage
If you own your own event space or you host parties in a private room of your restaurant, you may find that your supplies outgrow your storage space. Should this happen, a shipping container on-site at your location can be a simple storage solution. Depending on your location, setting up a shipping container behind your space could be a great way to store extra tables, chairs, linens, and other party supplies, while giving you some extra space inside your restaurant. This makes them easily accessible, protected, and out of the way. It can be fairly inexpensive to rent one of these containers, and they can be bought used for a great price.
Storage for Food
If you need to store food for an upcoming event or for a restaurant, then having an old shipping container converted into cold storage could be a great solution for you. There are times when you have to prep food early for an event or keep that wedding cake cold, but you're low on cold storage at your restaurant or event space. Shipping containers are relatively easy to modify, and having one turned into cold storage could be just the fix you need for your business. It will give you the space you need to store all of your food and beverages while opening space back up inside your restaurant. It can still be easily moved from location to location after modification. If you go this route, you'll need to make sure you have a good strong power supply nearby at each location to keep the container running and cooled (or a good portable generator).
As your business grows, so will your need for spacious, safe storage. There are many options out there for storage solutions, but a shipping container could be just the solution your hospitality business needs. They are extremely versatile and portable, and easy to either ship from place to place or settle into one spot for more permanent storage. You can rent one during your peak season or buy one to have on hand at all times. They are easily modified to meet your needs and can be easily transported when necessary. For more information on how a shipping container can help you solve your storage problems, check out Porta-Stor's blog here!