Running Out of Space? Rent a Portable Storage Container!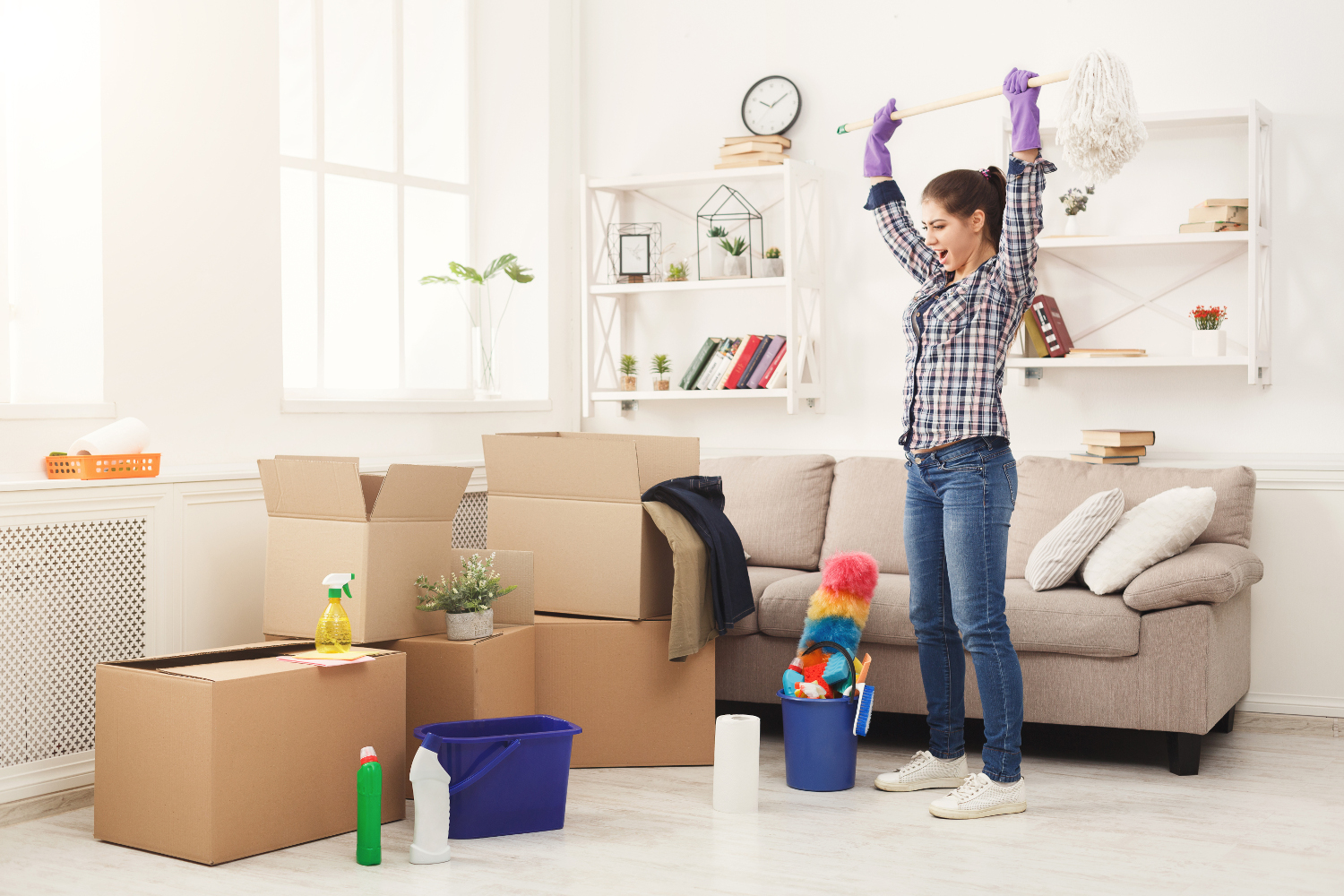 When you attempt to declutter your home, organize your business space, or plan an event, you may find that you don't have enough space to store everything you want to keep. Sometimes you just need more square footage. From storing outdoor furniture to creating home office space, a portable storage container could be the perfect solution for you. Below, Porta-Stor will take a look at a few examples of when a portable storage container would solve your storage needs. Click on the links to learn more about each situation!
If you run a business out of your home, you know the importance of time-saving convenience. Having a portable storage container delivered to you and available on-site can be a big help for your business. No matter what you need to store, there are several sizes available to fit your needs. These storage containers can be rented long-term or short-term, so there's no pressure to commit to renting it for longer than necessary. Have the container shipped directly to your business, fill it up with your extra equipment, paperwork, or other items, and have it taken for long-term storage, shipped elsewhere, or left on-site as extra business space.
If you run a company that sets up events, you know how much bulky equipment this kind of business requires. It's even worse if you're planning a large, one-time, personal event and have a lot of extra stuff that needs temporary storage. Are there so many chairs, tables, and decorations that you've run out of space for it all? Renting a portable storage container could be a great option for you. The extra space allows you to organize and store all of your event planning equipment and easily access it when you need it. You can store tables, party decorations, pool party pieces, and even sporting event gear. No matter what type of event you have planned, you can easily store the bulky stuff it requires in a portable storage container for a low monthly cost and have it transported exactly where it needs to go.
When your business starts to grow, so will your need for more space. If you're running out of space for your business, whether it's for extra employee workspace or a bump in inventory, you might find a use for a portable storage container. If you're on an external, temporary job site, you can easily use the storage container for a mobile office. This is a great option for on-site meetings with investors or employees, as well as allowing you to get work done while being easily accessible to see how the job is going. If you have an abundance of inventory, a storage container on-site is a great way to organize and store the inventory while knowing that it's safe and secure.
Community centers are an important hub for those in need in the surrounding area. From canned goods for a food pantry or supplies to provide relief in the event of a disaster to equipment for fun community events, there are times when more storage space is needed. Using an on-site portable storage container is a great way to keep these supplies stored, organized, protected, and easily accessible when they're needed. Non-perishable food items often need to be stored for food banks, and if these food banks are able to keep more food on-hand with the use of storage containers, they'll be able to quickly help more people in the community. A portable storage container is also a great idea for adding additional storage for donated clothes or toys. These items can take up a lot of space and need to be very organized so that nothing gets misplaced. A storage container allows for great organization of these items, as well as a secure place to keep them.
Setting up a home to sell can be stressful, as you realize that you need to clear out a lot of personal belongings and furniture in order to get your space as presentable as possible. Using a portable storage unit is a great way to get those belongings out of your house for staging, while simultaneously getting them packed and organized for your upcoming move. Store your belongings long-term, and then have them sent to your new home when you finally move in. These storage units also allow you the peace of mind of knowing that your belongings are safe and secure while they're being stored. The convenience of month-to-month rental is also a perk of using a portable storage container for your belongings, since you probably don't know how long it will take for your home to sell.
So you've finally sold your home, and it's time for you to move. With so many options to get your belongings from one place to the other, how do you know which option is the right one for you? Using a portable storage container can ease the stress of packing and moving, since you can have it right there to access whenever you need it. There's no rush to hurry and load your entire home onto a moving truck in a single day since you can rent the container over a longer period of time. A storage container allows you to pack and organize your belongings as you go, since it can be dropped off at your current home and stay there for a while. The container is then loaded back up when you're ready and dropped off at your new home, allowing you the same stress-free way to unload your belongings into your new location. This a great option, whether your new home is across town or across the country. It also works great for moving business locations!
Running out of space on your farm or ranch? Portable storage containers are a great option for these environments too! They can easily help store equipment, crops, machinery, and even livestock (if the right alterations are made). These containers are affordable, versatile, modular, and easily transported from one location to another. Have them moved around your property or shipped across the country whenever you need it. They will protect your stuff from the elements, and can come in climate-controlled options if necessary.
There are tons of uses for portable storage containers, and these are only a few examples. If you're running out of space for your home or business, consider renting or purchasing a portable storage container!