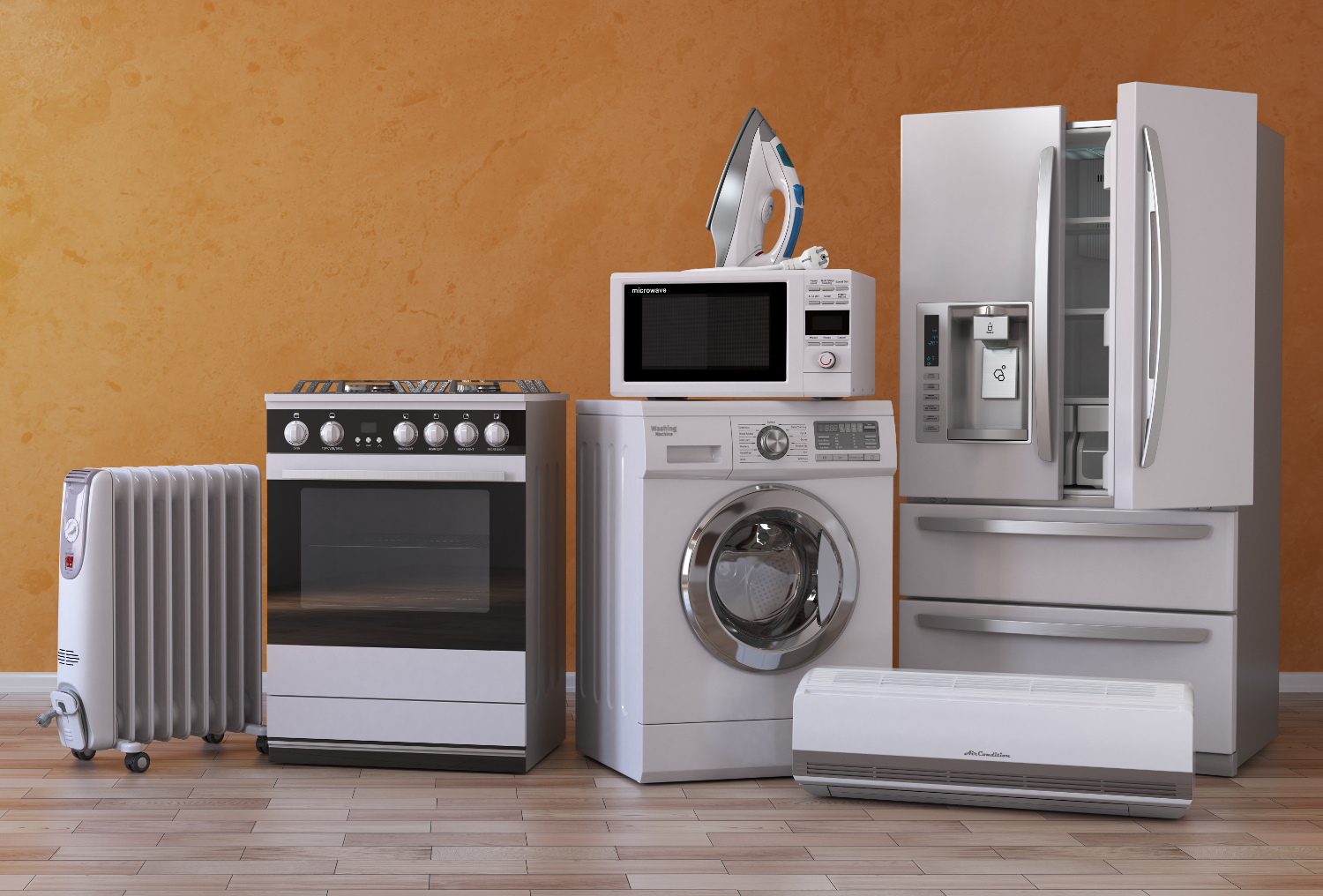 Whether you're remodeling your home or office or need some extra storage while moving between locations, it's important to make sure that any stored appliances are safe from wear and tear, moisture, and any other type of damage that might occur. Some are small enough to pack safely into boxes, but others are bulky and require more creative storage solutions. Appliances are not cheap and are often used daily, and storing them correctly will keep you from having to replace them as quickly. Keep your belongings in good working order by following Porta-Stor's dos and don'ts when it comes to appliance storage!
Clean Your Appliances
No matter what type of appliance you need to store, there's a crucial first step to take before packing it up: make sure that it's completely clean, both inside and out. Run a hot cycle with soap, vinegar, or bleach through appliances such as washing machines, coffeemakers, and dishwashers before you store them. Run a hot cycle through your dryer as well. You will also want to scrub clean your refrigerator, deep freezer, and oven before you store them. Check the manual for each appliance if you have questions about how to safely and properly clean them. After washing an appliance and before packing it up, dry it out completely. If you don't take the time to fully clean and dry your appliances before putting them into storage, they could develop a foul smell and any grime left on the surface will harden and become much more difficult to clean when you get it back.
[bctt tweet= "No matter what type of appliance you need to store, there's a crucial first step to take before packing it up: make sure that it's completely clean, both inside and out."]
Deodorize Your Appliances
Once your appliances are clean, they are ready to be packed away. However, there are a few more steps you can take to keep bad odors from developing inside. For appliances such as your dryer, washer, refrigerator, and microwave, leave the doors slightly ajar once they have been placed in their storage location. This helps prevent the stale smell that can get trapped inside over time. Along with keeping those doors slightly ajar, you can also place a small disc of coffee grounds or baking soda inside the appliances while they're being stored. These two substances are great natural deodorizers that can help keep that sour smell away.
Safely Store Your Appliances
Once you have your appliances clean, dry, deodorized, and ready to be stored, the next step is to store them safely and securely. Disconnect all hoses and cords that can be removed from the appliance and store them safely inside the appliance or in a clearly labeled container nearby. If any cords or hoses cannot be disconnected, roll them up and tape them down to the appliance. This will ensure that they won't get damaged while being moved around. When organizing your storage container, stand your appliances upright. Once in place, cover them with a protective plastic sheet or moving blanket. This will keep them free of dust and debris and make them less likely to get scratched or dented. Don't place heavy appliances on top of other items such as furniture, and make sure that everything is stable and will not tip over easily.
No matter how long you need to store your appliances, it's important to go through all of the steps listed above. This will ensure that they stay clean, safe, and ready to install back into your building when needed. Appliances are an investment to protect, and there are ways to store them that will keep them in great condition.