Industrial and Manufacturing Storage Requirements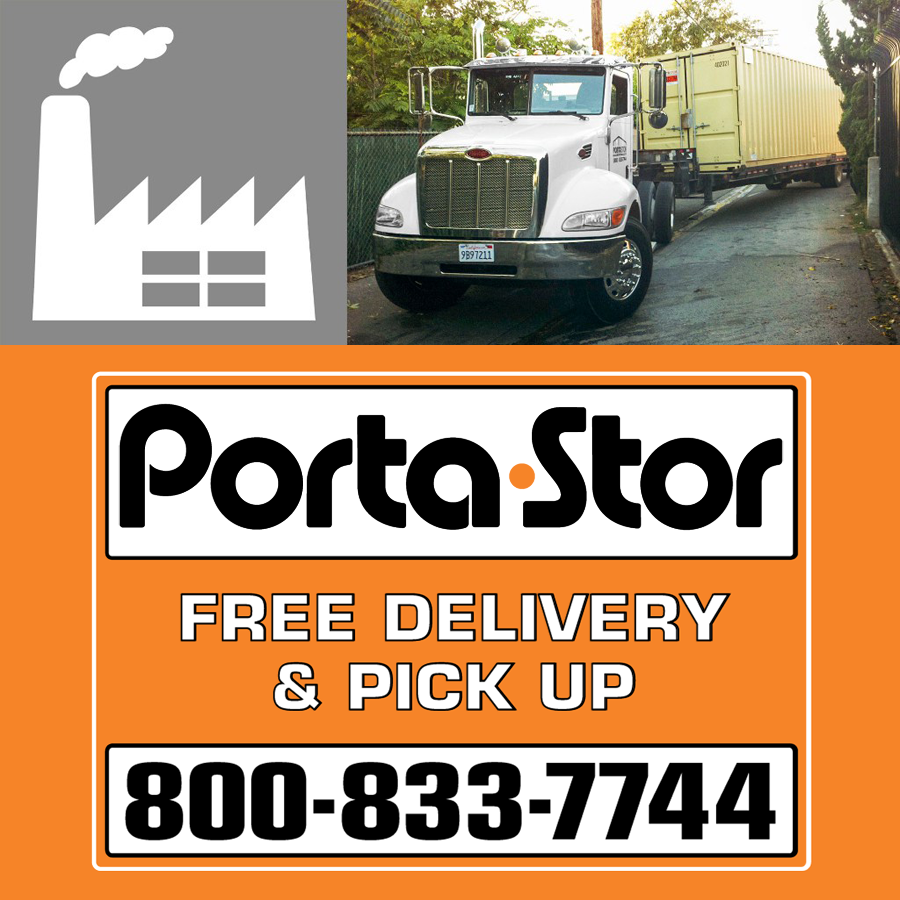 WHY CHOOSE PORTA-STOR FOR YOUR INDUSTRIAL STORAGE NEEDS?
Industrial companies and Manufacturers have large amounts of money invested in their components, materials, textiles, supplies, tools, and other goods. Businesses such as these can have larges losses from theft or damage to resources without the proper storage facilities. Porta-Stor can meet their industrial storage needs. We have six sizes of portable storage containers to choose from and our most popular size for industrial spaces is the 40 foot cargo container.
Our steel containers allows manufacturers to maximize space on their premises and since they are safe and secure they are the best choice for storage space. All our containers are watertight, protect from the elements, lockable, and secure. The lock box on our containers makes it very difficult for the lock to be cut which deters thieves and vandals. Another great thing about our company is our low prices and free delivery and removal so you can save money and use it for purchasing more materials while spending less on rental!
EXTREMELY DURABLE
WATER & AIR TIGHT
Porta-Stor containers are extremely durable and weather resistant. Each container is equipped with an enclosed locking system to protect your material from theft. Our movable pipe racks are perfect for making shelves or storing long items such as pipe or finish material. Most of our containers can be moved from one place to another, known as a "Respot", if need be.
FREE DELIVERY
FREE REMOVAL
Porta-Stor requires a non-refundable 2 month minimum. After the first two months we automatically bill month to month. When you are finished with the container we will prorate to the amount of days that you have the container for the last month. We have NO sales Tax, NO hidden fees, NO setup costs and NO fuel surcharges. Porta-Stor offers FREE DELIVERY & REMOVAL of all their storage containers!